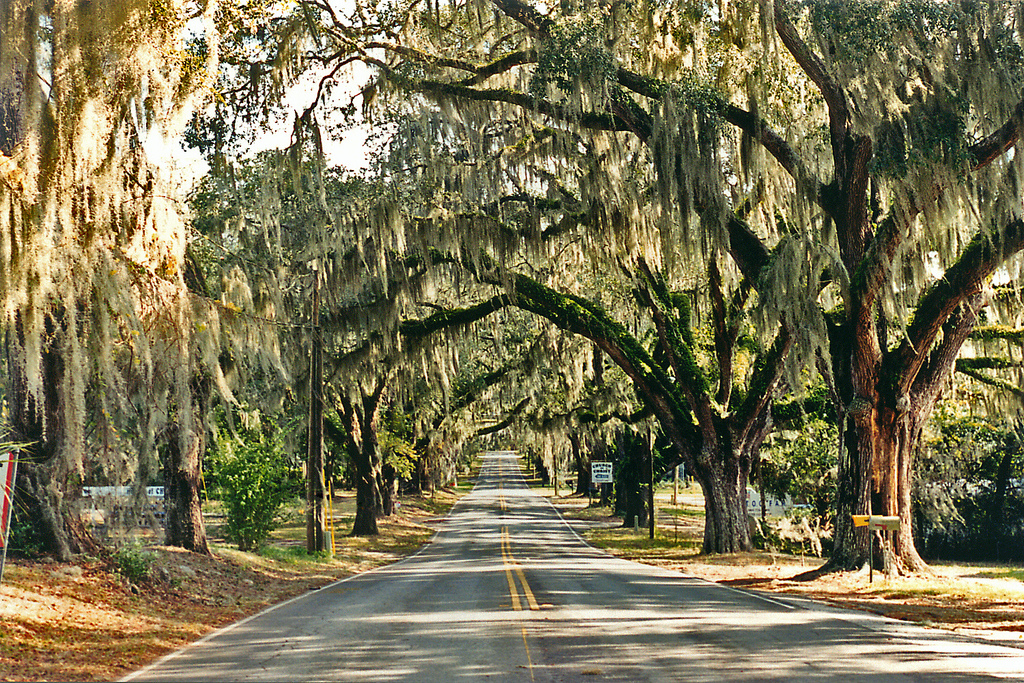 As I sit writing this, with a pollen count of 10.6 for oak for the 20th consecutive day, sneezing, with a clogged nose, itching eyes nose and throat, coughing, post nasal drip and watering eyes, waiting for the majestic April showers, all I can say is:
I'm sorry. I still love the oaks and the flowering shrubs and plants.
When I first arrived in Orlando in the mid 1950′s Orlando was quite a different place. I relate this often, as I grow older, to my grown children and my grandchildren.. The response is "Yes, I can imagine." But no, no offense, you really cannot imagine. You have to have been there. Orlando truly was "The City Beautiful".
On Sunday afternoons, it was a common practice for my father to pile all of us into the family car (gas was $.23 per gallon). We would drive around to become more familiar with the area. Two of the things that impressed me most about Orlando, even as a child, were the beautiful majestic oaks and the flowering azaleas. Especially in the downtown Orlando and Winter Park areas.
"I never knew the full value of trees. Under them I breakfast, dine, write, read, and receive my company."–Thomas Jefferson
I am quite sure old Tom was referring to after the cleansing spring rains. Or maybe back then people were not cursed with allergies as badly.
I could write several pages on the benefits of trees but I will save that for Arbor Day. But here are a couple that I know you will soon be appreciative of:
"The net cooling effect of a young, healthy tree is equivalent to ten room size air conditioners operating 20 hours a day."– U.S.Department of Agriculture

"Landscaping can reduce air conditioning by up to 50 percent, by shading the windows and walls of a home."–American Public Power Association
>JLC Outdoors will be glad to consult with you about your existing trees , and we also offer a wide variety of trees that we will be glad to install for you. From palms to evergreen, shade, flowering, fruit or shrubs, make JLC Outdoors your source for plant and tree install. Just give us a call at 407-595-5818
–Jim Adams