Five Ways to Save Money on Watering Your Plants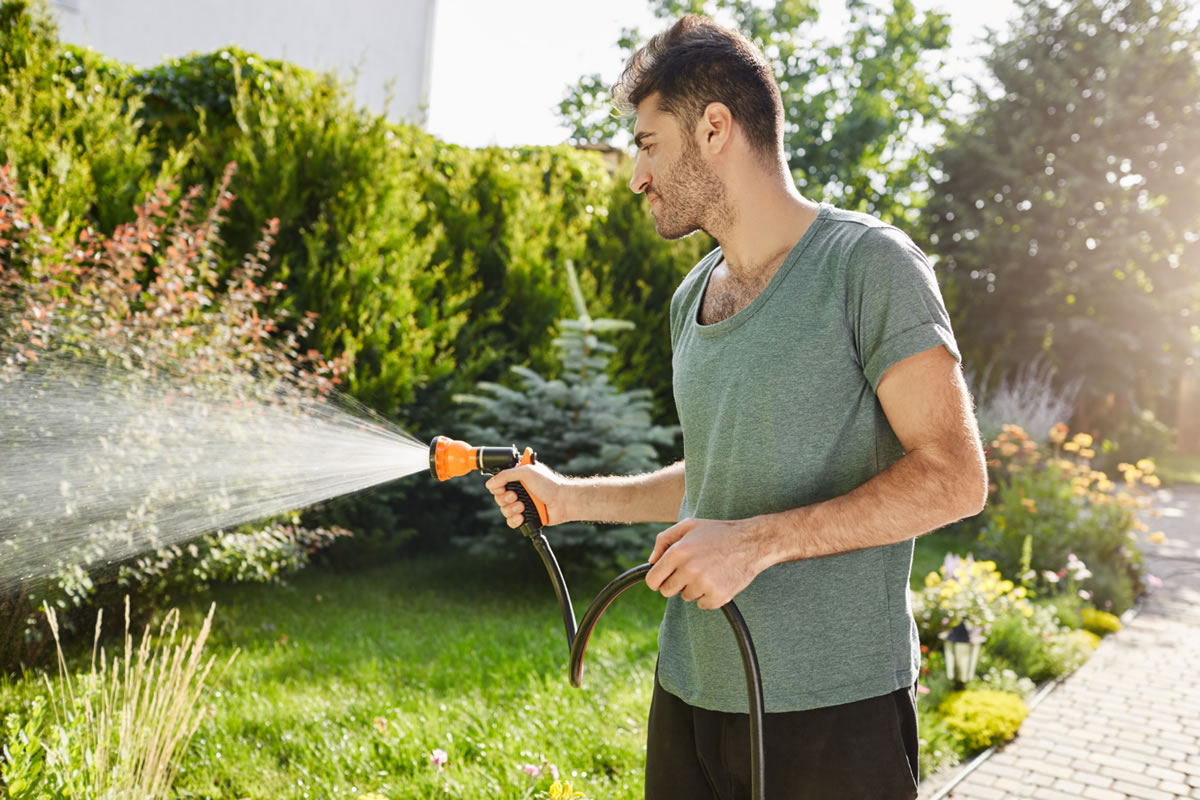 Are you tired of looking at those high water bills after long summer months? Do you want to conserve water during times of drought? As experts in sprinkler and irrigation install, we understand how to properly water any outdoor landscaping garden beds, plants, and turf. There are a few tricks and habits to follow that can help you save money while still giving your plants all the water they need.
Choose Drought-Tolerant Plants
Before you even start your garden, consider the types of plants you want to add to your yard. If you want to conserve water or live in an area prone to droughts, plan to use drought-tolerant plants and shrubs. Once the roots of these plants are strong enough, they often require little water to stay alive and healthy.
Add Sensors to Irrigation
When your yard is fully drenched from rainfall, you can conserve water by keeping your sprinklers off. If you do not have rain sensors in your irrigation system, you may fail to take advantage of any precipitation. Over time, this can cause excess water usage or even lead to overwatering issues. When we come out to do your irrigation install, we will ensure to use sensors that can help you conserve water on your property.
Use Mulch
Mulch is not only attractive when added to landscaping beds, but it is also great for water absorption. When you put 2-3 inches of mulch into your garden beds, you can save on water costs by trapping water inside the soil. Prevent evaporation and lower the number of times you need to water your plants by mulching once a year.
Water at the Right Time
During the daylight hours, the sun is the strongest. This also means that it will evaporate any water from your soil much faster. To combat this issue, you should plan to water your plants in the early morning or evening hours. Set your sprinkler timers during these hours to prevent any water from quickly evaporating, which will ensure that all the water can reach the roots of your plants and give them what they need without waste.
Choose Perennials over Annuals
Replanting annuals every year may add different visual elements to your yard, but it can actually cost much more money to water these plants over time. Instead, choose perennials to combat the cost of watering plants in your garden. Once the perennials are established, they will return each year, becoming be much more hardy and requiring less water over the years.
By adopting these simple habits or making these small changes to your landscaping beds, you can save on water costs for all your yard needs. If you are looking for the right professional to help you with an irrigation install that will conserve water, contact us to hear more today!