Name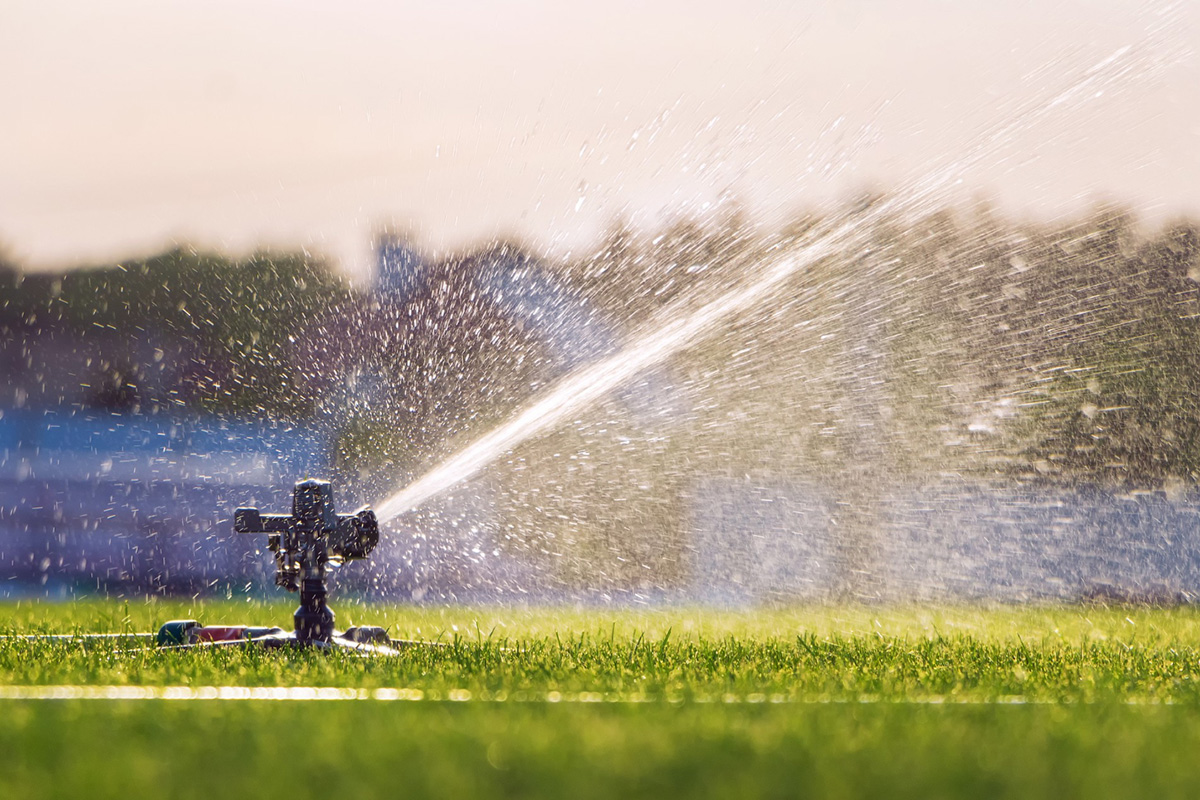 We all want a lush green lawn that's healthy and aesthetically pleasing, but it's impossible to do so without adequate watering. A sprinkler system is a great option for those who wish to keep their lawns and gardens in great shape without any inconveniences. However, many people are still unclear on how sprinkler systems work. If you find yourself confused about sprinkler systems, then this blog post is for you. Keep on reading to learn more about how sprinkler s...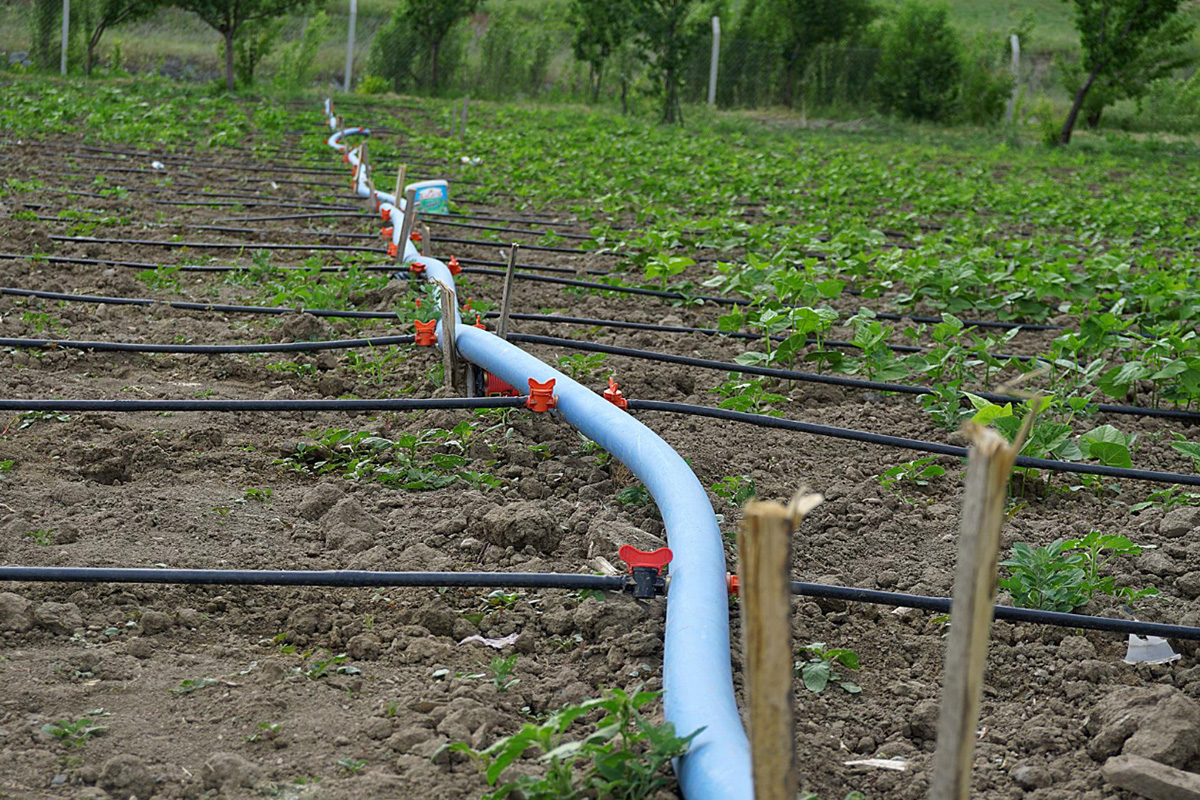 Drip irrigation systems are popular among homeowners, gardeners, and farmers for their efficient use of water and ease of installation. However, like all irrigation systems, drip systems are susceptible to problems that can affect their performance and effectiveness. These problems can range from clogged emitters and leaks to pressure fluctuations and water hammer. In this blog post, we will discuss the most common problems with drip irrigation systems and how to troubleshoot...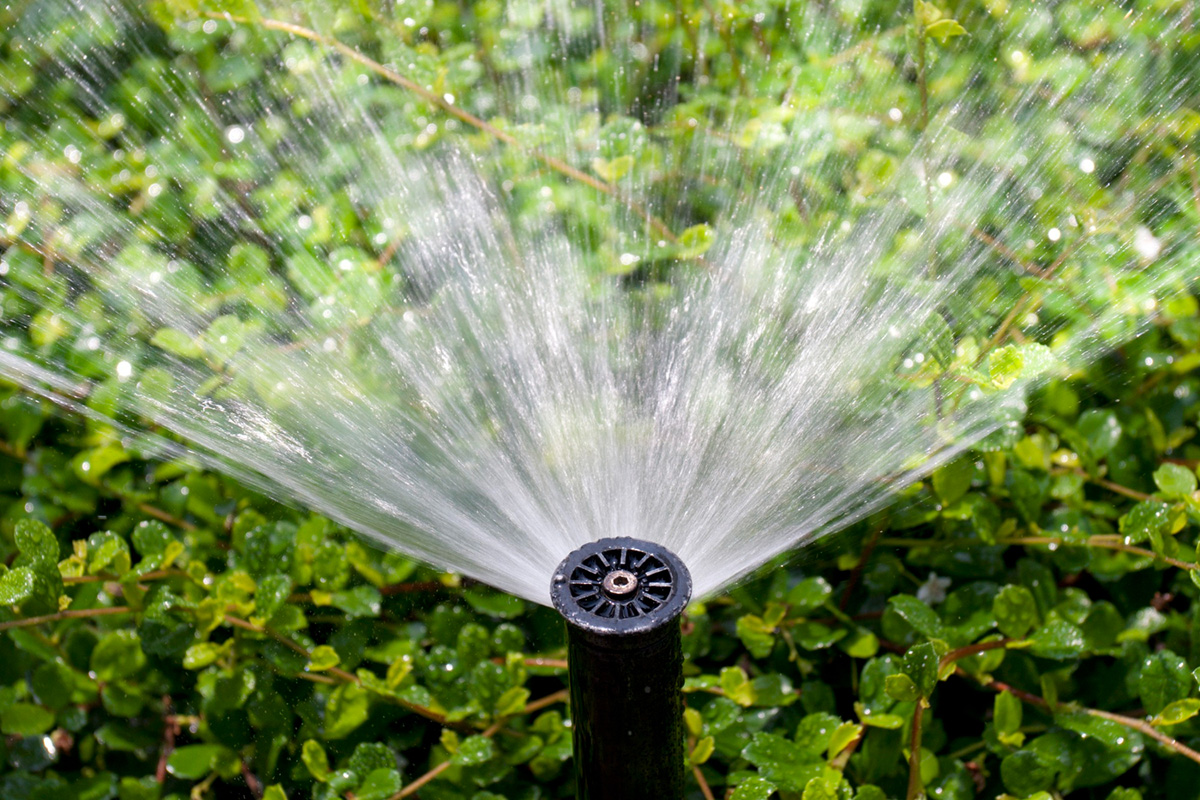 Maintaining a properly functioning sprinkler system is crucial for ensuring lush and healthy lawns and gardens. But like any other system, your sprinkler system needs regular maintenance and repair to function effectively. From broken sprinkler heads to clogged nozzles and leaky pipes, there's a lot that could go wrong with your irrigation system. In this blog post, we'll highlight some dos and don'ts to help you keep your sprinkler system in top shape. ...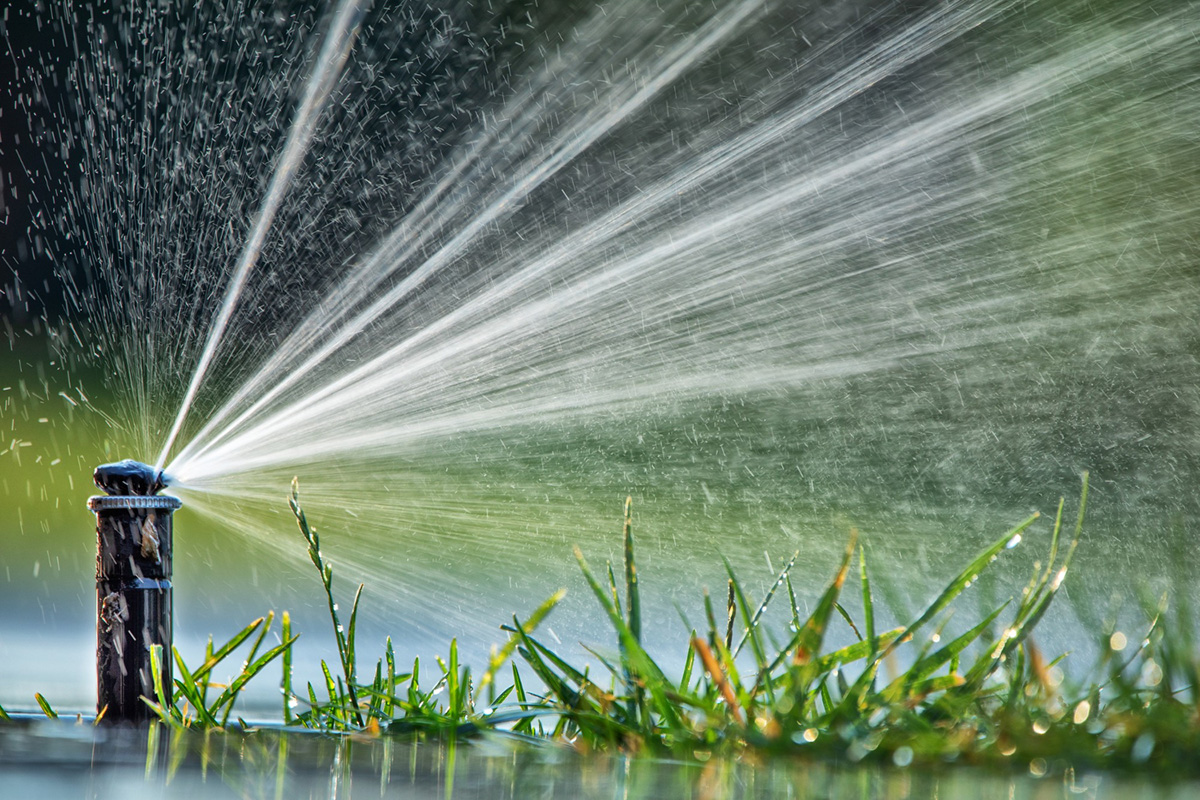 A well-maintained lawn is a mark of a beautiful home, and surely you want to have one. That's why you have installed a sprinkler system for your yard. But have you ever considered how important it is to understand its design? The layout and design of your sprinkler system can have a significant impact on your lawn's health and appearance. It's not just about switching on and off the system, it's about knowing the system and its needs. In this blog, we will...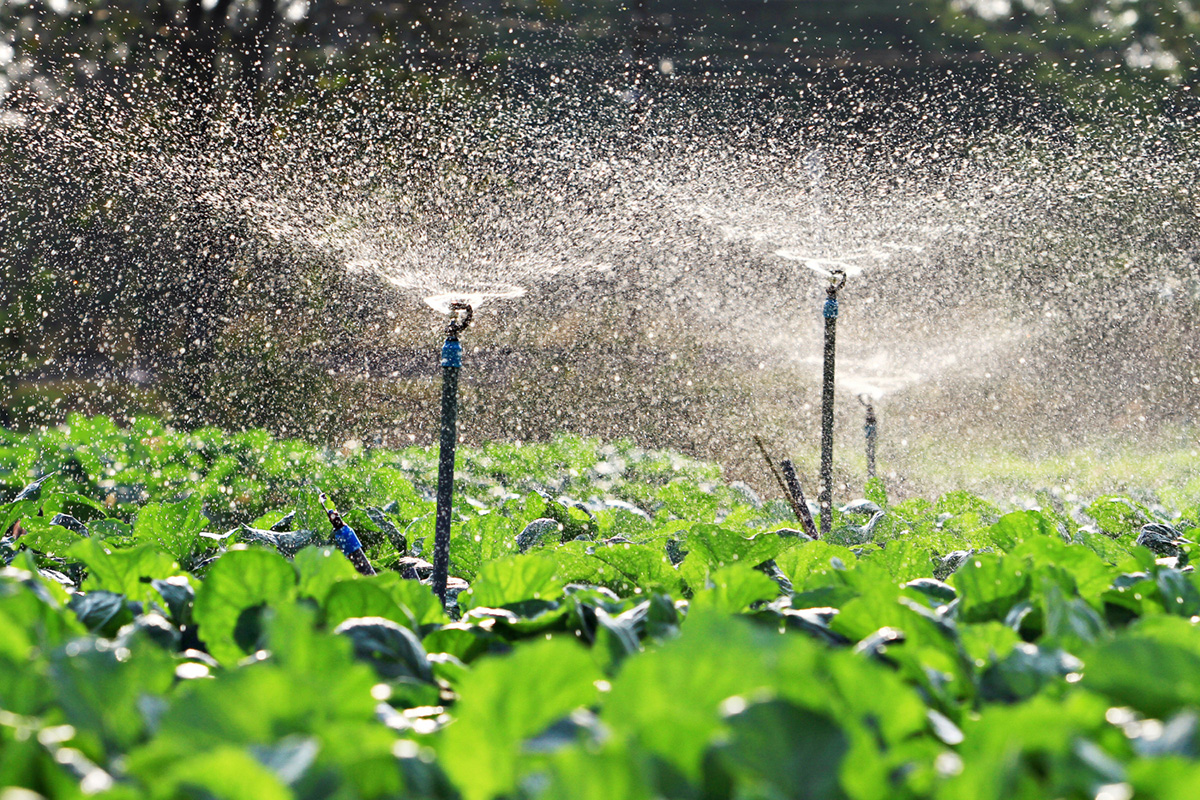 Maintaining a well-manicured lawn is not easy, especially when it comes to efficient watering. Keeping your yard hydrated and lush can be challenging. Manual watering may seem like a cheap and easy solution, but it is labor-intensive and at times ineffective. Installing a Rain Bird automatic sprinkler system can save you time and energy while also keeping your lawn healthy. In this guide, we will take you through the process of installing a Rain Bird automatic sprinkler syste...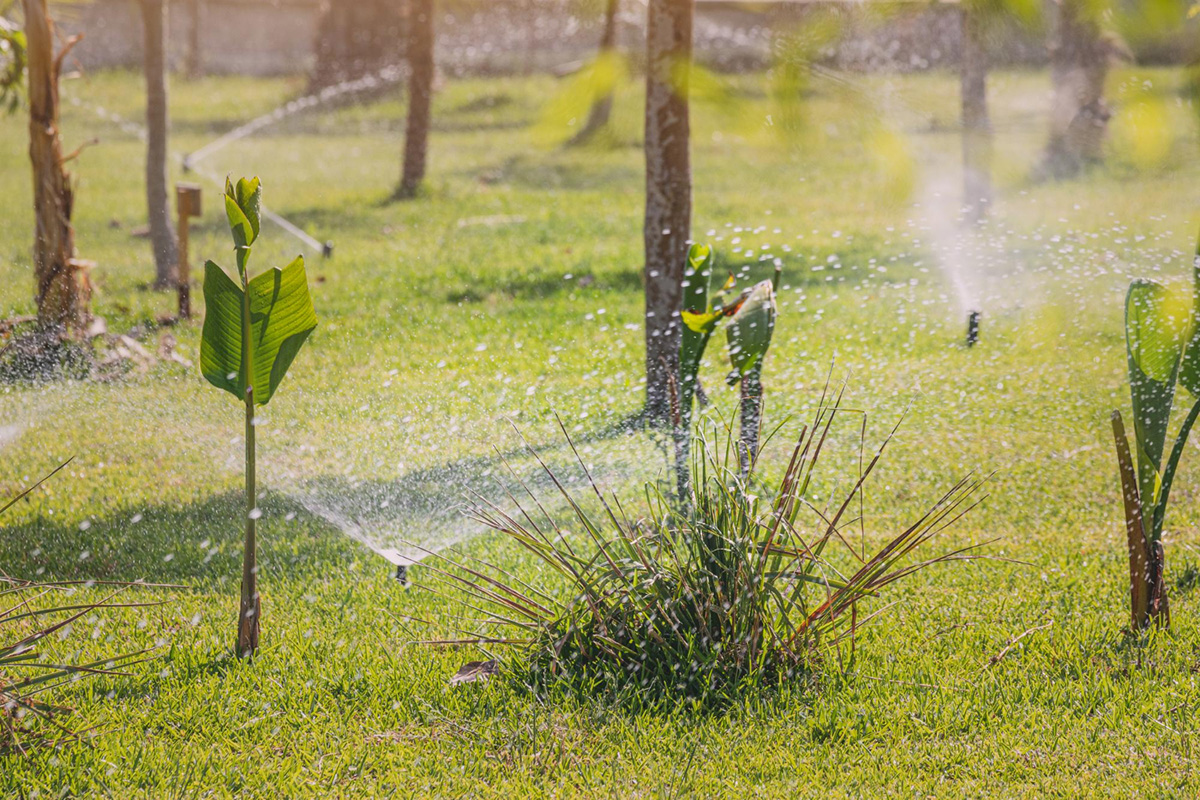 Maintaining a healthy and vibrant lawn requires proper watering, and pop-up sprinklers are an excellent way to ensure your lawn is getting the water it needs. Unfortunately, sprinklers can face problems like leaks, clogs, or damage over time that can negatively impact the water flow and coverage to your lawn. In this blog, we're going to walk you through some simple repairs and upgrades you can do to improve the lifespan and functionality of your pop-up sprinklers.&nbsp...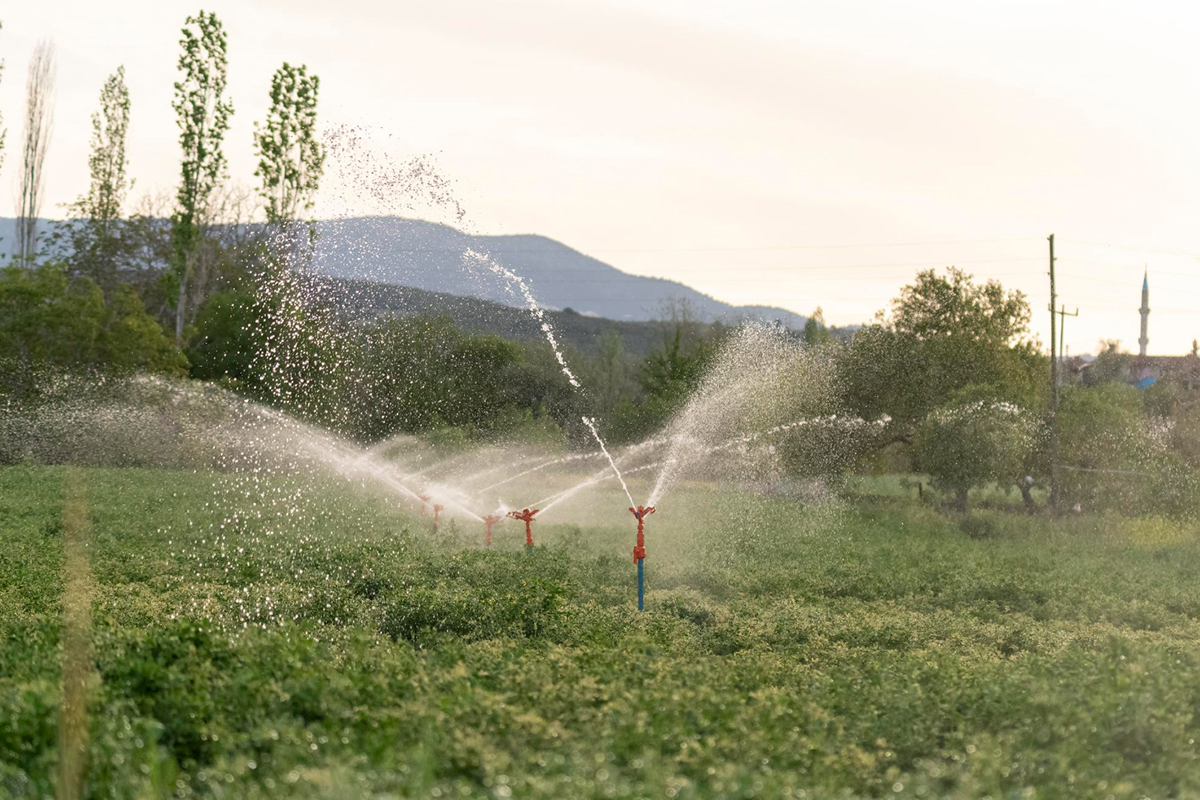 Having a beautifully landscaped and well-manicured lawn can transform the appearance of your home. One essential tool that helps maintain this appearance is an automatic sprinkler system. Regular maintenance is important to ensure that your system is working efficiently and effectively. Here are some tips for maintaining your automatic sprinkler system. Regular Inspection Your sprinkler system should be inspected at least once a month, e...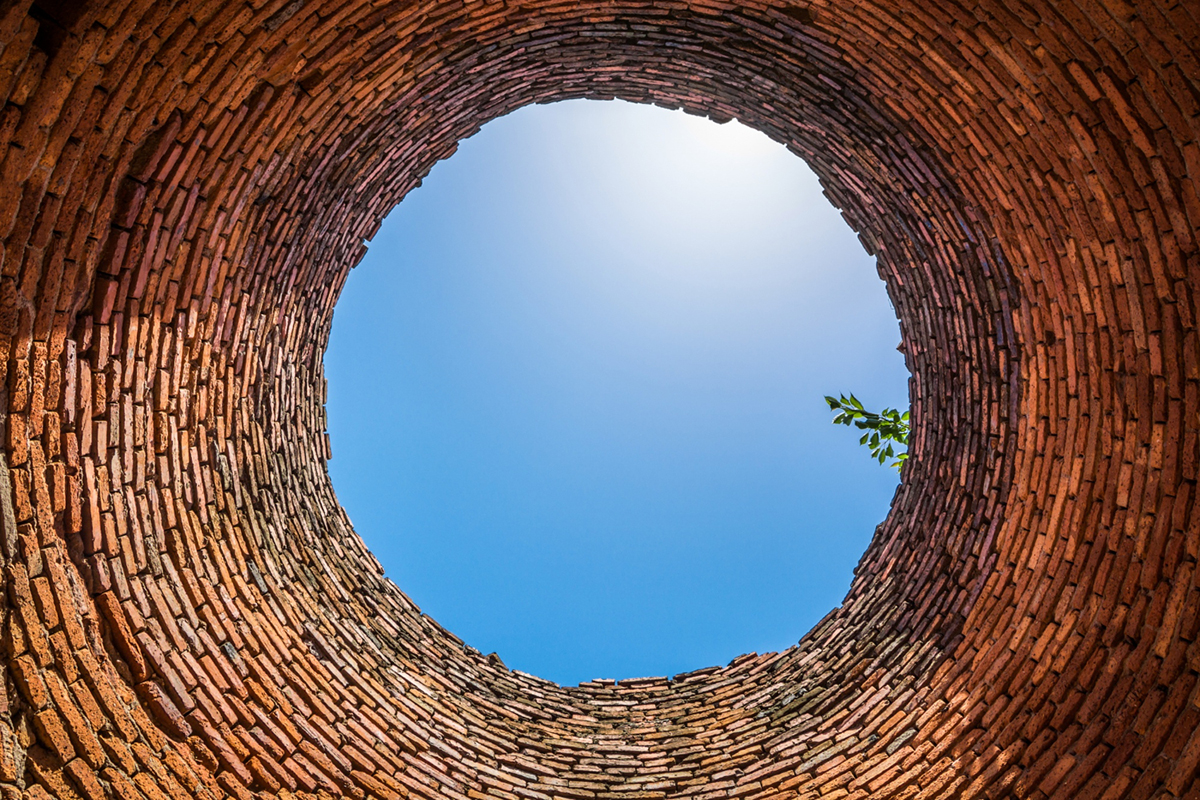 Choosing the right irrigation system can make a significant difference in the health and beauty of your lawn and garden. The right irrigation method varies depending on various factors, including soil type, plant water needs, and local climate. One irrigation option is using well water, which may be more accessible and cost-effective. In this blog post, we will go through the pros and cons of using well water for irrigation to help you make an informed decision. Pro...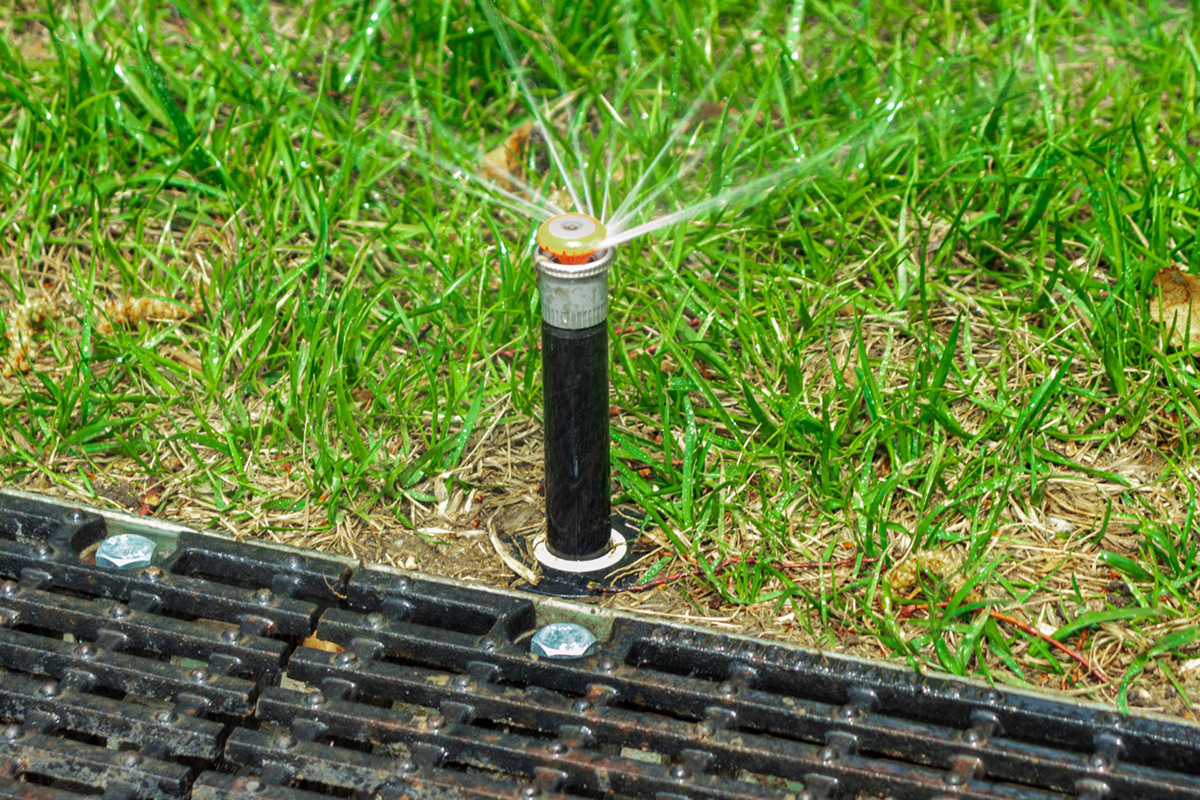 Maintaining a lush green lawn requires a lot of effort and attention. One of the essential elements of a healthy lawn is providing the proper amount of water. While hand-watering can be time-consuming and inefficient, an automatic sprinkler system can take care of this for you. By installing a sprinkler system, you can ensure that your lawn receives the right amount of water at the right time, even when you're away from home. If you're considering installing a sprinkler system...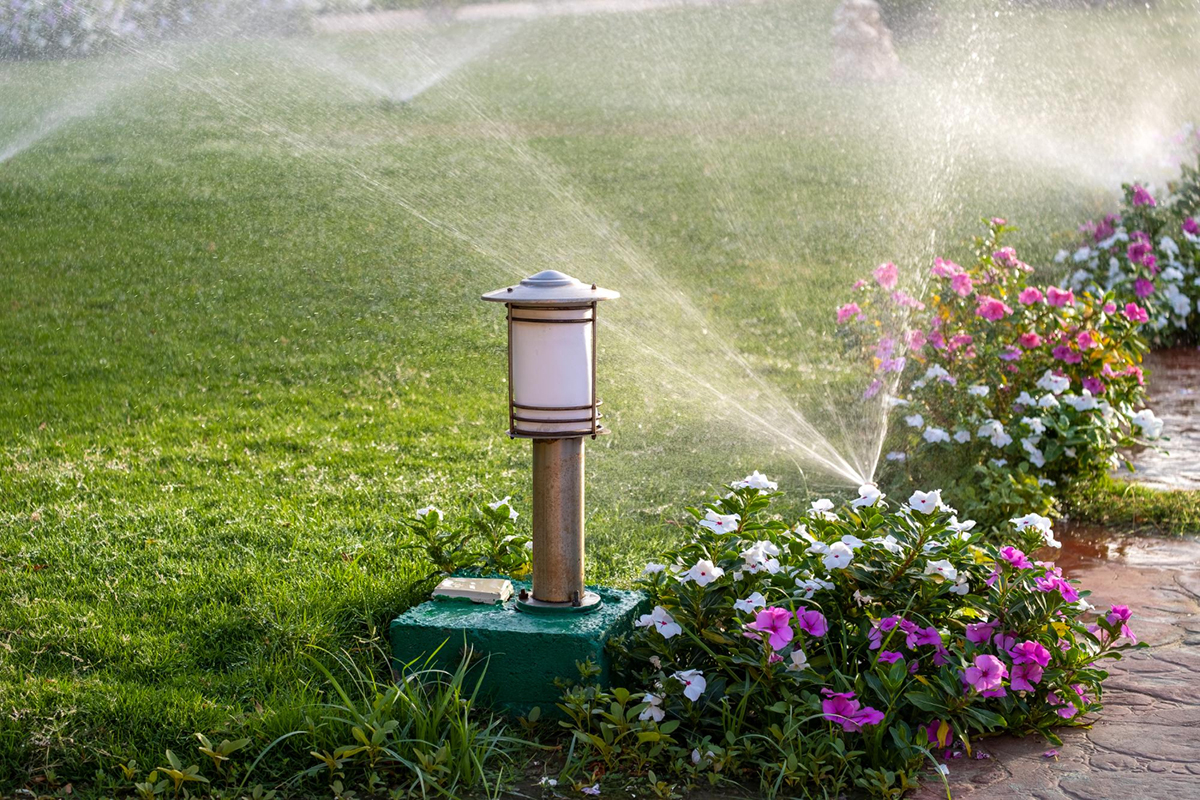 A lush, green lawn is the dream of most homeowners. However, an important aspect of maintaining a beautiful lawn is ensuring it is watered properly. With increasing concerns about global warming and water scarcity, it's important to water your lawn responsibly. Responsible lawn watering is not only beneficial for the environment but also for your wallet. In this blog post, we will discuss some tips to water your lawn responsibly. Water smartly...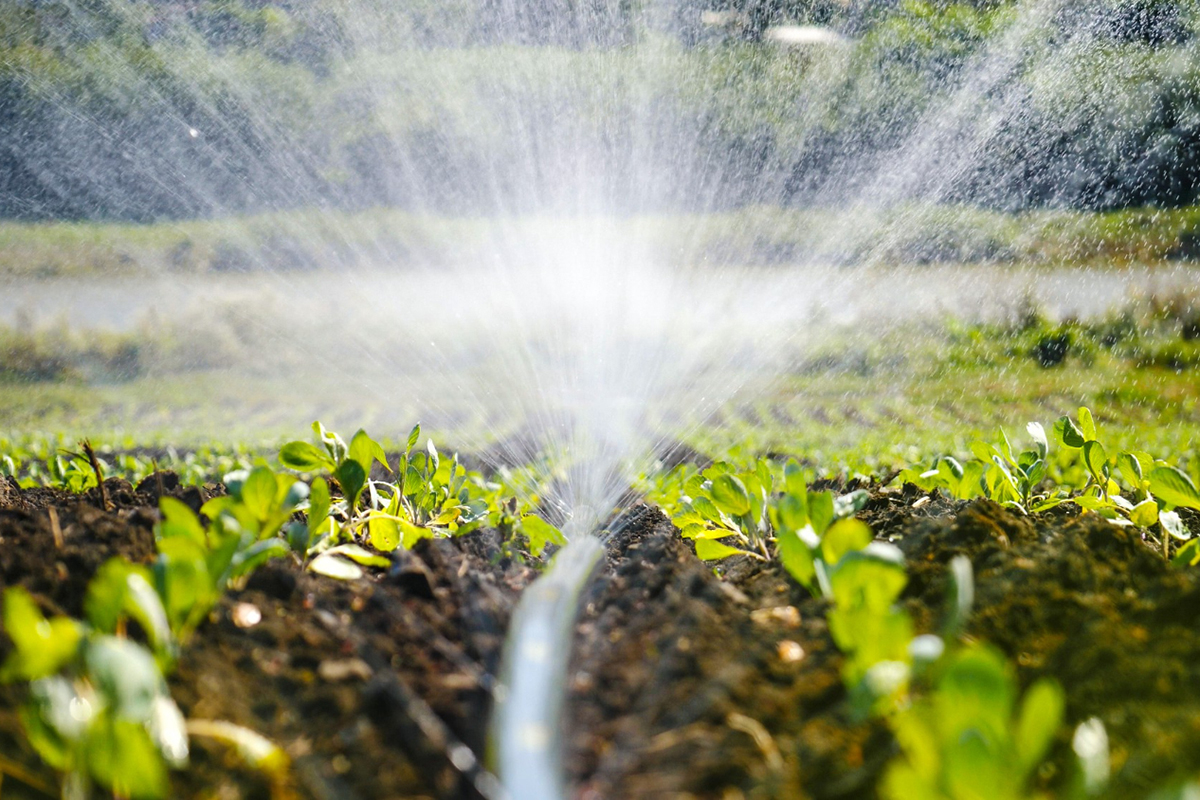 Are you looking for a way to improve the health of your garden or lawn? If so, a drip irrigation system may be the perfect solution. Not only do drip irrigation systems conserve water, but they also improve plant growth and help to prevent disease. You might think that installing such a system would require a lot of time and effort, but there are actually several drip irrigation projects that you can complete in an hour or less. In this blog post, we'll explore some of th...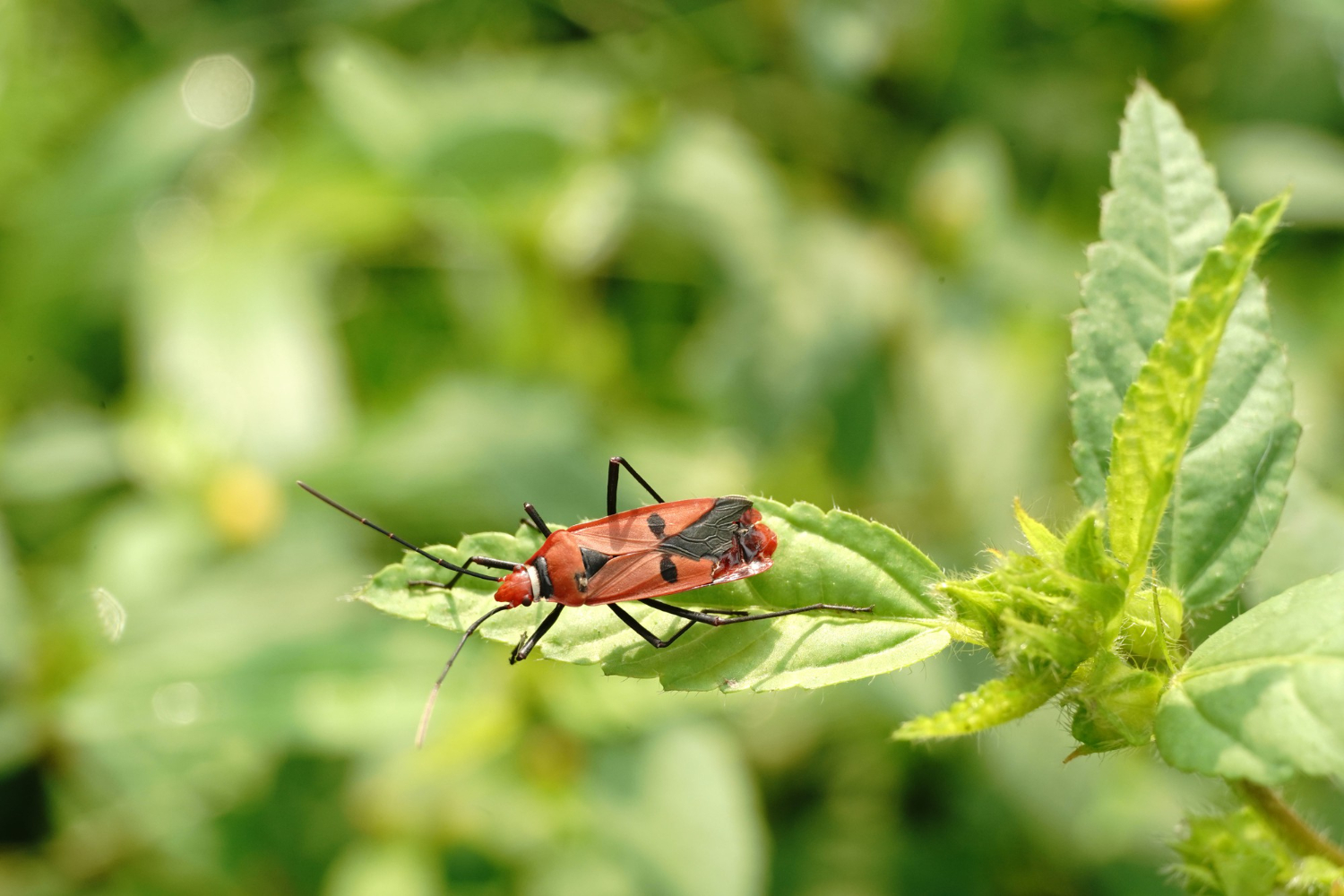 As a gardener, there is nothing more upsetting than seeing your plants not reaching their full potential and developing diseases caused by common pests. Garden pests and diseases can wreak havoc on your carefully nurtured plants, making them look dull and lifeless. However, there is no need to worry - with the right knowledge and techniques, you can protect your garden and have your plants growing happy and healthy in no time. The first step in preventing pest and di...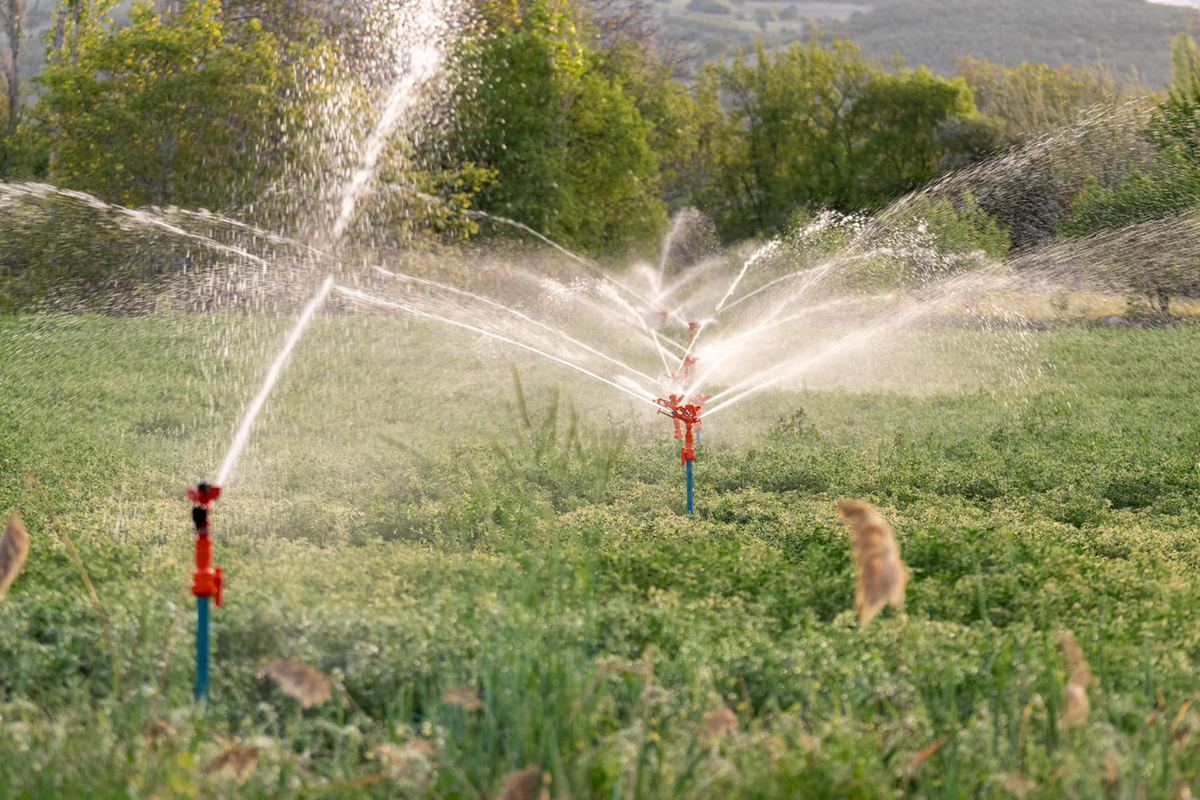 Do you ever wonder how your lawn and landscape stays green and lush, even during the hottest and driest months of the year? The secret lies in the automatic sprinkler system that is installed to deliver water and nutrients to your grass and plants. But what exactly does an automatic sprinkler system entail, and how does it work? In this blog, we'll take a deep dive into the anatomy of an automatic sprinkler system, so you can have a better understanding of how your lawn s...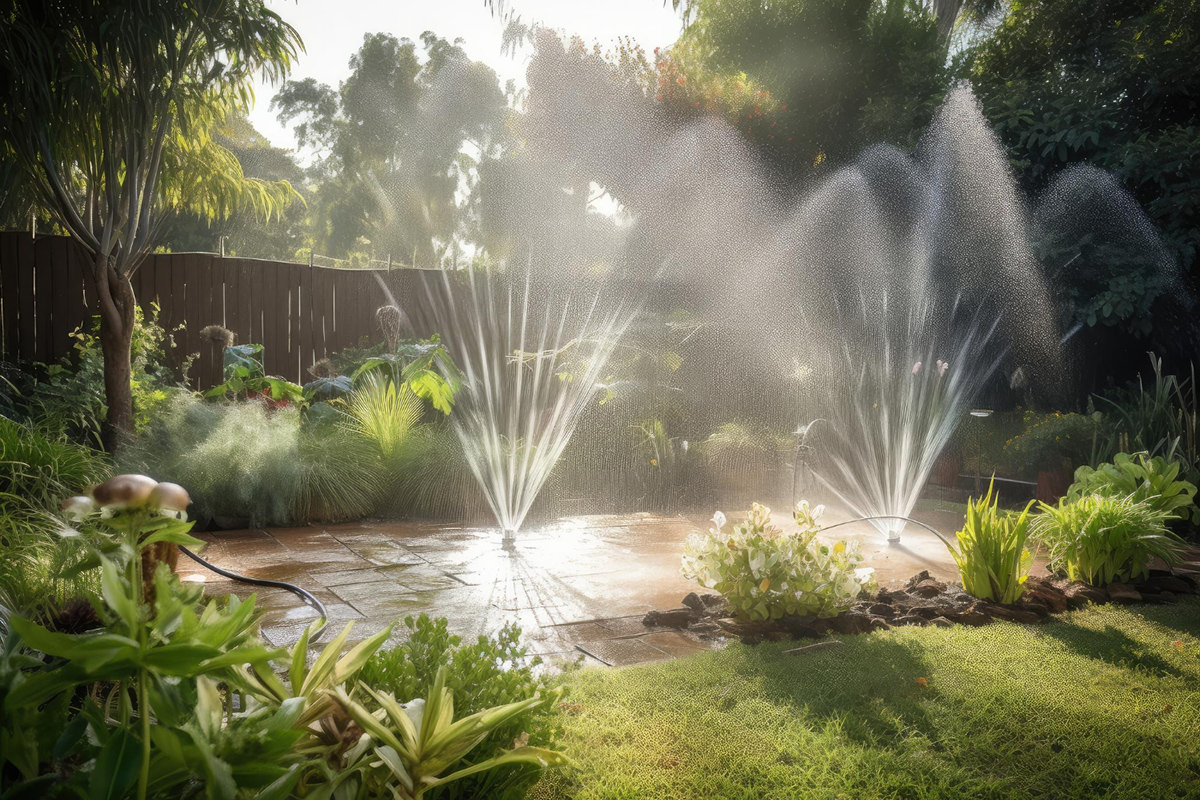 As the world's population continues to grow, access to water has become a significant concern. The need for water conservation has never been more critical, and this includes the water we use to maintain our lawns and landscapes. In this blog post, we will discuss how pressure-regulated sprinklers can help save water while keeping your lawn and landscape green. Pressure-regulated sprinklers are designed to deliver an accurate and consistent amount of water to you...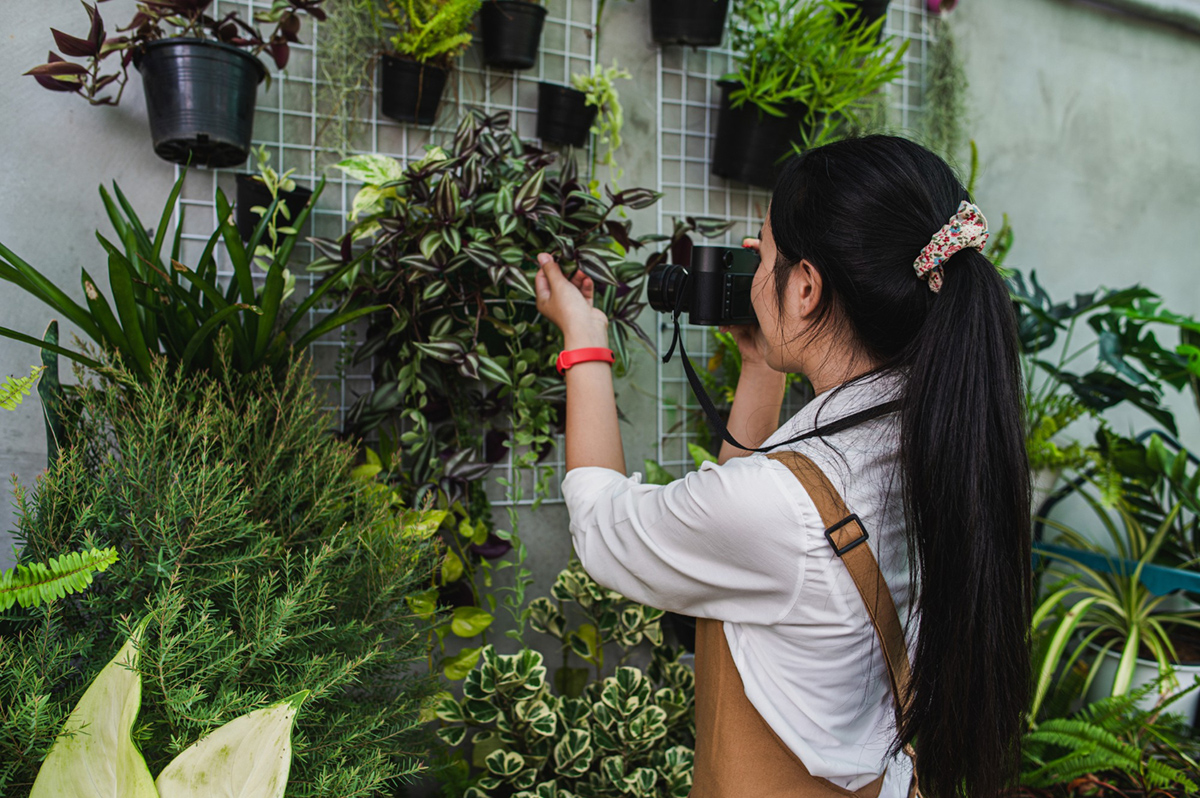 Limited yard space can be a stress for many homeowners with a passion for lush lawns and gardens. If you own a small yard, you may think it is difficult to create a functional and beautiful outdoor space. However, this is far from true. The truth is that you can turn your small yard into an enchanting space with the right landscaping tips and tricks. In this blog post, we will discuss the best landscaping tips for limited spaces, from incorporating focal points to choosing t...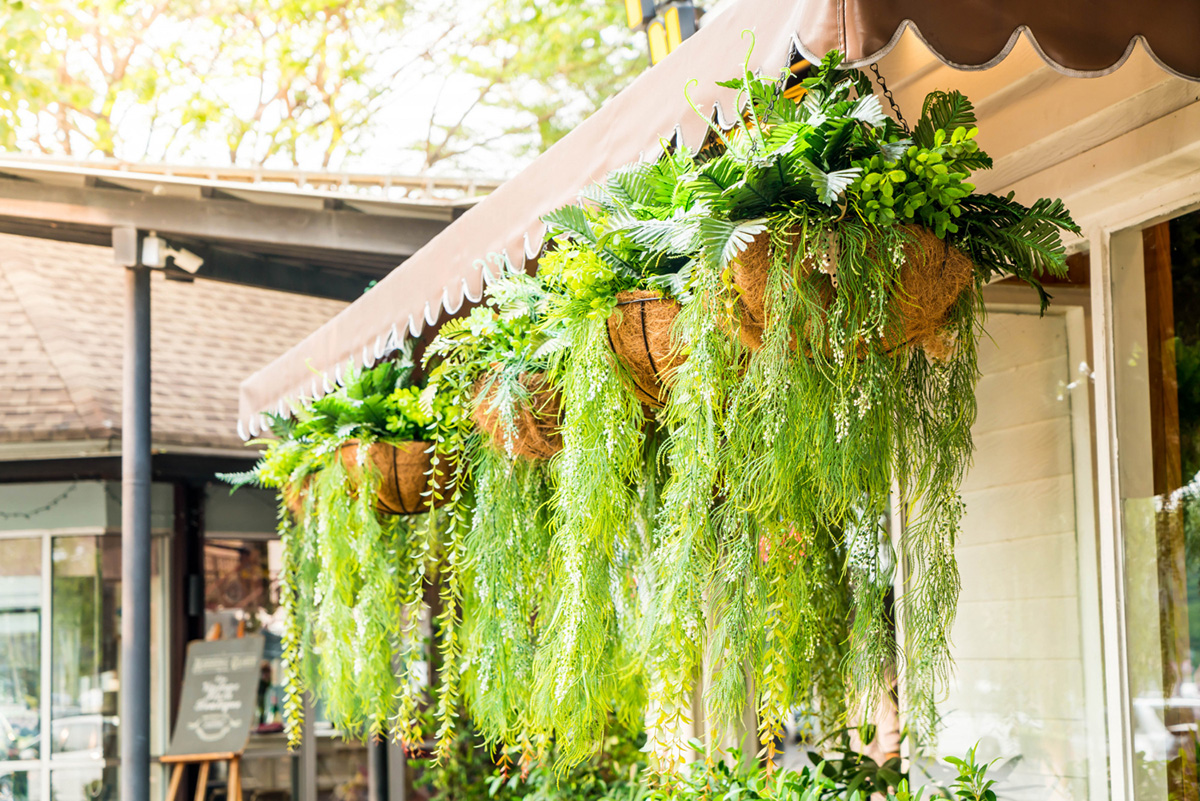 Do you enjoy taking in the beauty of a hanging porch plant? Do you like to relax on your porch with the feeling of fresh and fragrant flowers around you? However, maintaining a hanging porch plant can be challenging, but it doesn't have to be. Don't let the fear of watering them slowly fade or kill your plants off. That's where automatic drip irrigation enters the scene. Let's dive into how it works and how you can put your hanging porch plants on autopilot....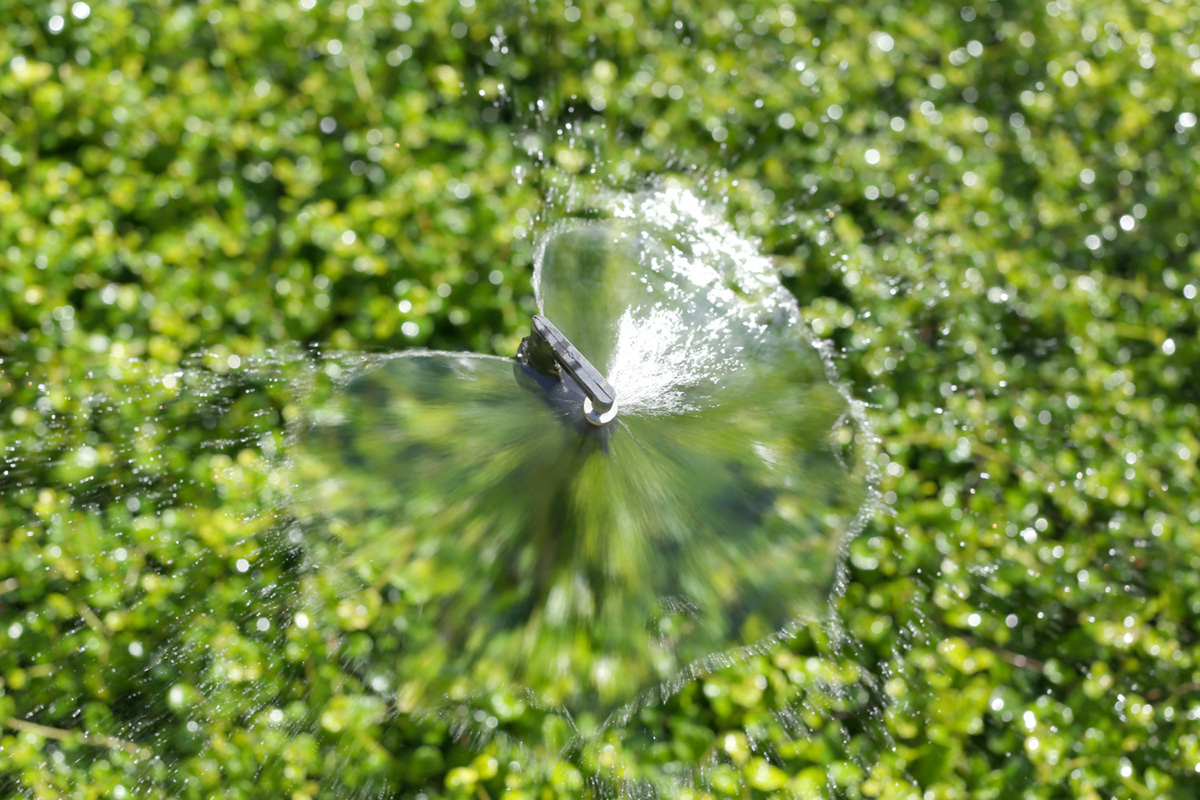 Maintaining a lush and green lawn requires the right watering system. Sprinkler systems are a popular choice for homeowners as they're easy to install and operate. However, regular maintenance and timely repairs are necessary to keep them functioning properly. In this blog, we will discuss the dos and don'ts of sprinkler repair and maintenance to help you keep your lawn healthy and beautiful. Do regularly check your sprinkler system It's essen...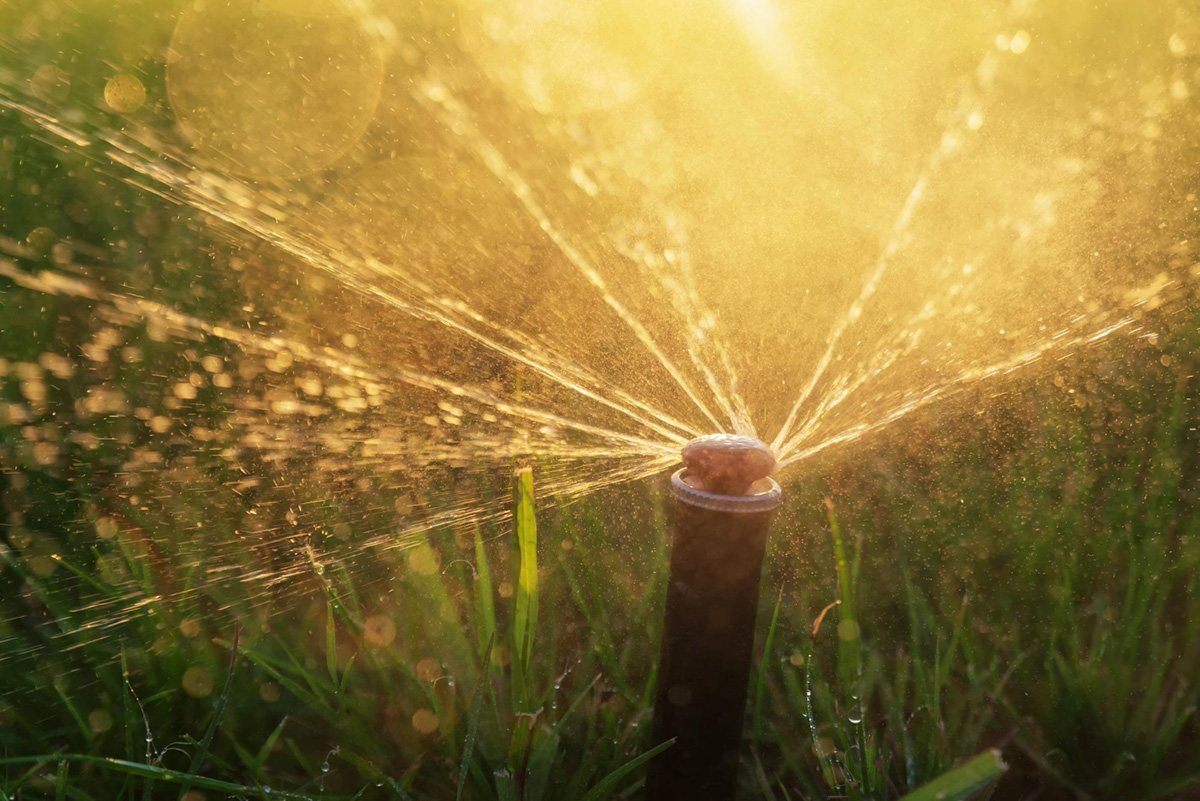 A well-maintained sprinkler system is essential for a lush and healthy lawn. However, even with regular upkeep, sprinkler heads can encounter problems that affect their performance. Sometimes the problems are minor, while other times they require professional attention. Ignoring these issues can lead to higher water bills, dead patches on your lawn, and damage to your landscape. In this blog post, we will discuss common sprinkler head problems that homeowners face a...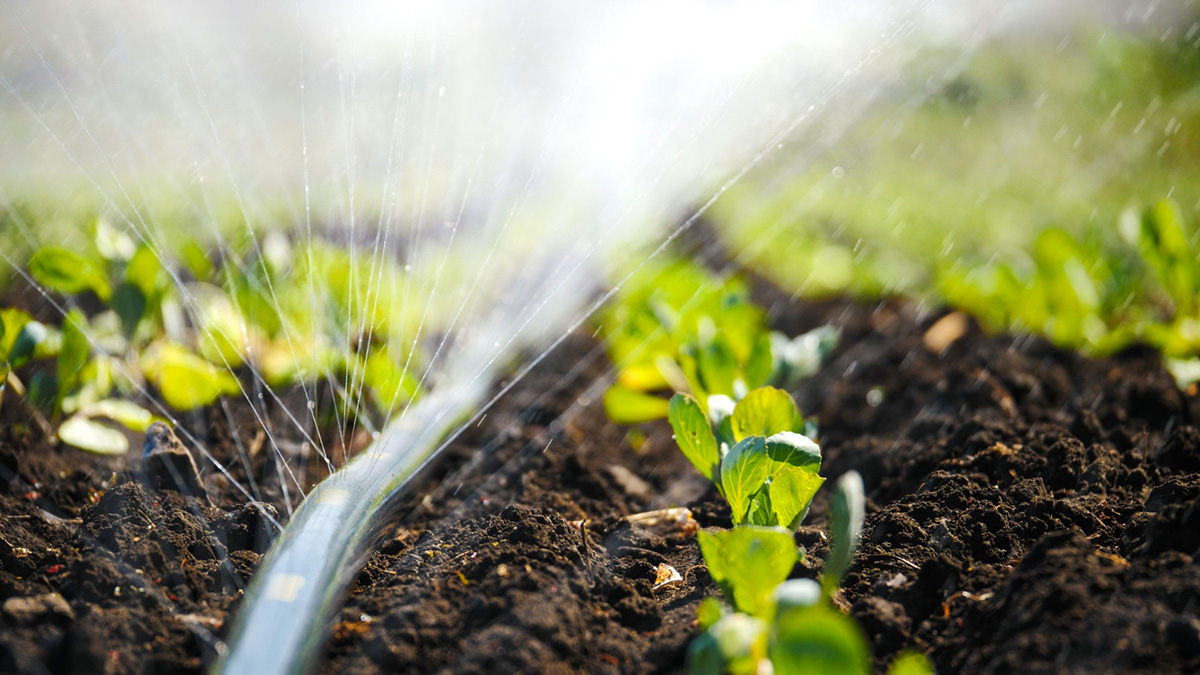 Drip irrigation is a great way to make sure your plants and lawn stay healthy and hydrated, but there are some common mistakes that you should be aware of before you start. Knowing what these mistakes are can help save you time, money, and hassle down the road. Keep reading to learn more about drip irrigation mistakes to avoid! Not having the right equipment One of the most common mistakes people make when installing a drip irrigation system is n...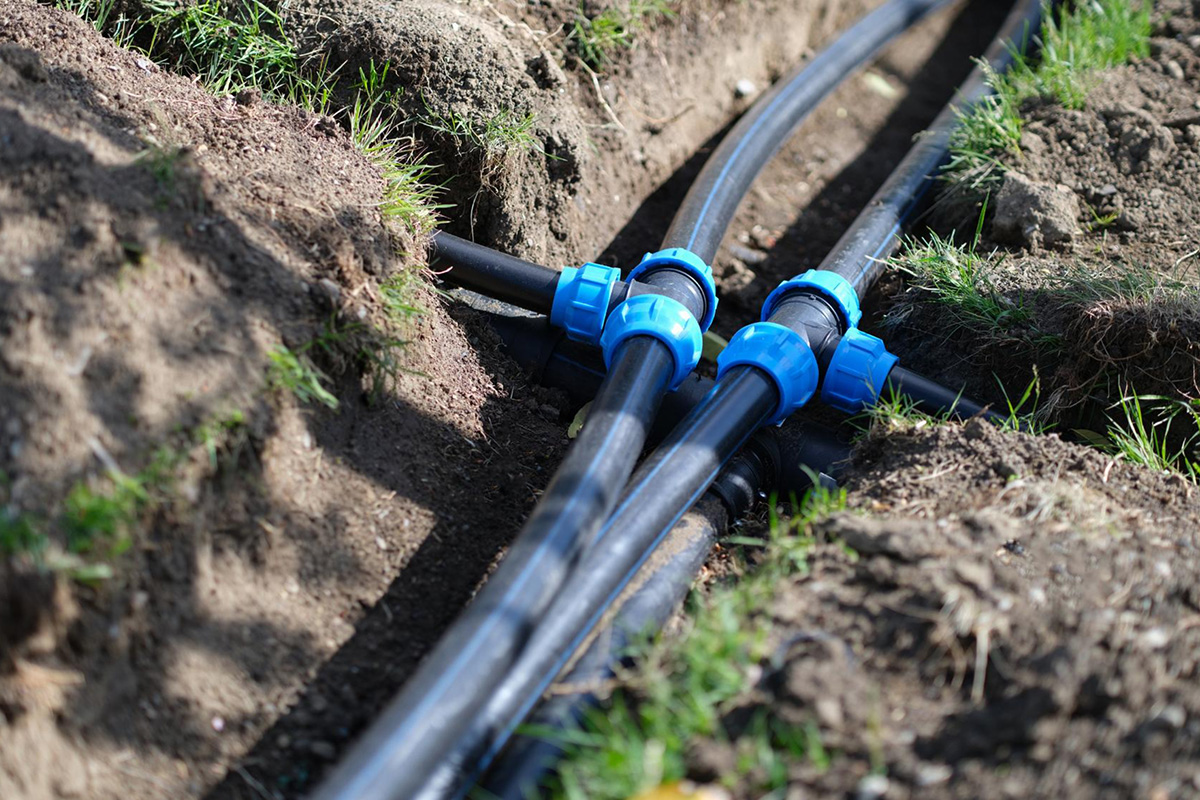 Installing an irrigation system in your yard can be a daunting task. With the right knowledge and available resources, however, you can install an efficient irrigation system that will keep your lawn in tip-top shape all year round. Here are some essential tips to help you get started on installing your own irrigation system. Choose the Right Components Choosing the right components is key when it comes to installing an irrigation system. The com...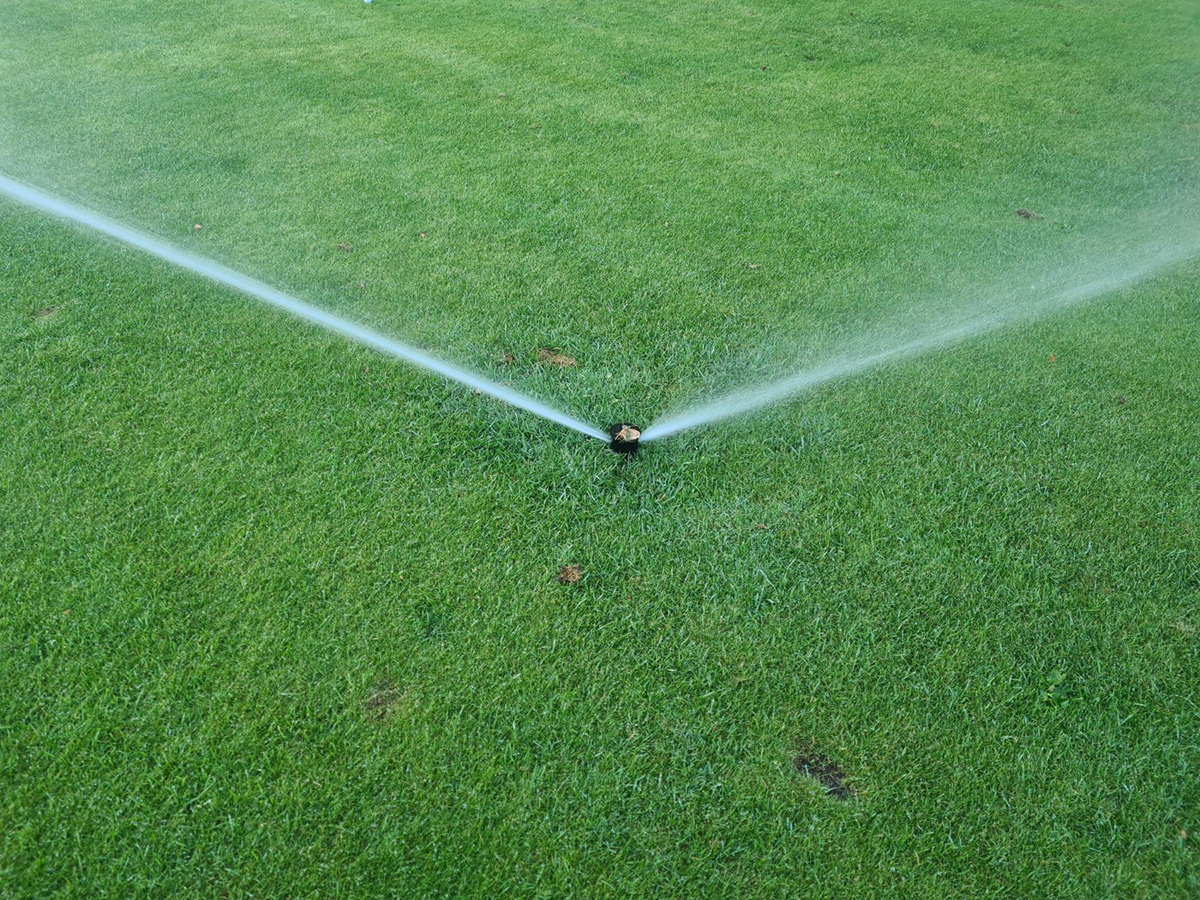 Having problems with your sprinkler system? Whether you're a homeowner or business owner, you know how important it is to keep your lawn and landscaping looking its best. But when your sprinkler system isn't working properly, it can be difficult to achieve the lush green grass and beautiful flower gardens that you desire. Fortunately, there are tips and tricks for tackling irrigation issues so you can get your sprinkler system up and running again in no time. Let&...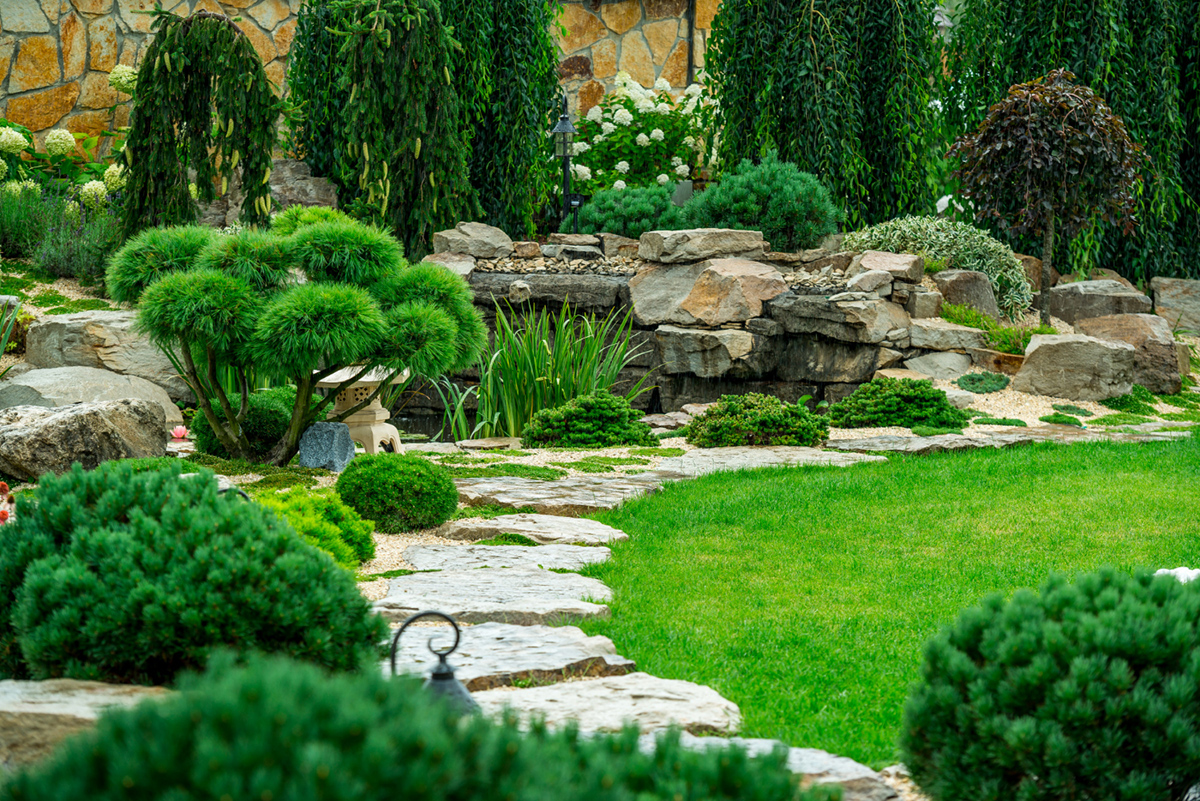 Having a beautiful landscape is a great way to make your home look stunning, but it does take some effort. Fortunately, there are several tips that can help you create a low-maintenance landscape design so you won't have to spend all of your time tending to the yard. Here are some tips for creating a low-maintenance landscape that will not only save you time, but also money. Choose the Right Plants Choosing the right plants for your landsca...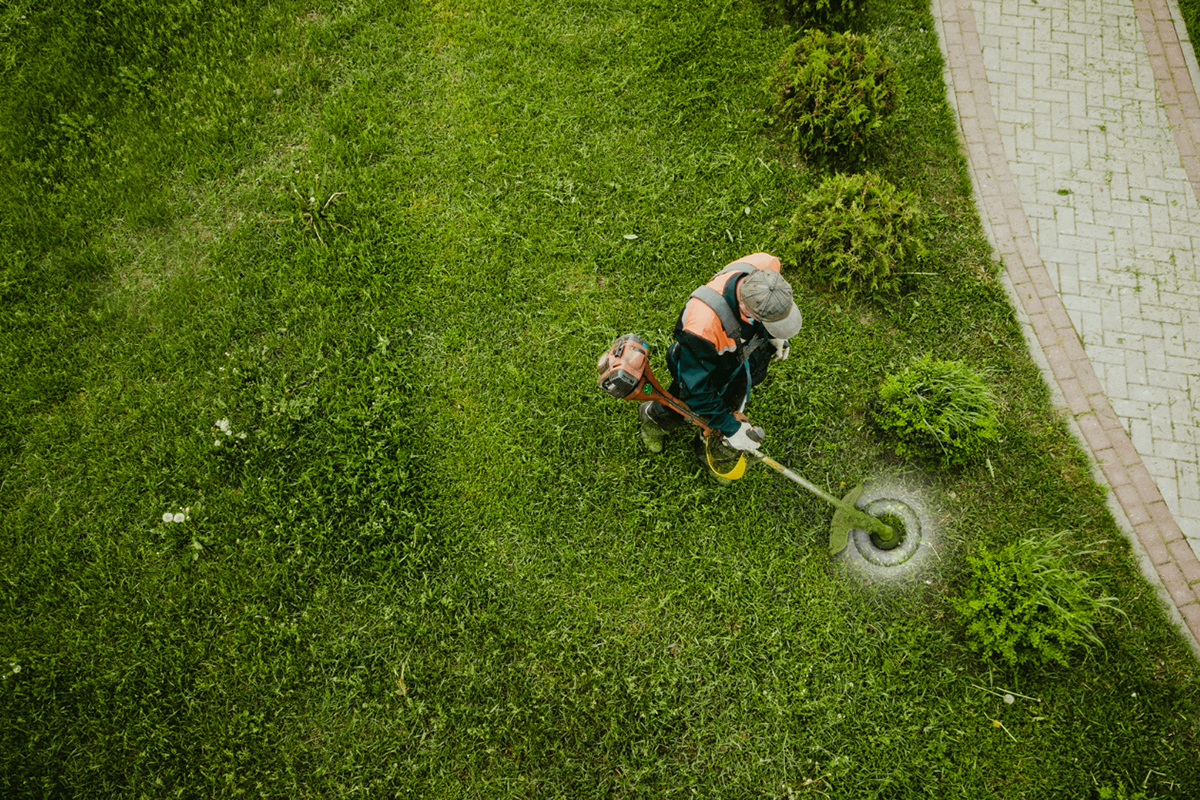 Having a well-maintained landscape or lawn makes a world of difference to your home. Not only will it make your home look more aesthetically pleasing, but it can also increase your property value. That's why it's important to have a good landscape design service that is reliable and experienced in landscaping and lawn care. Here are some tips to help you get started on the right track when it comes to landscaping and lawn care. Choose the Right ...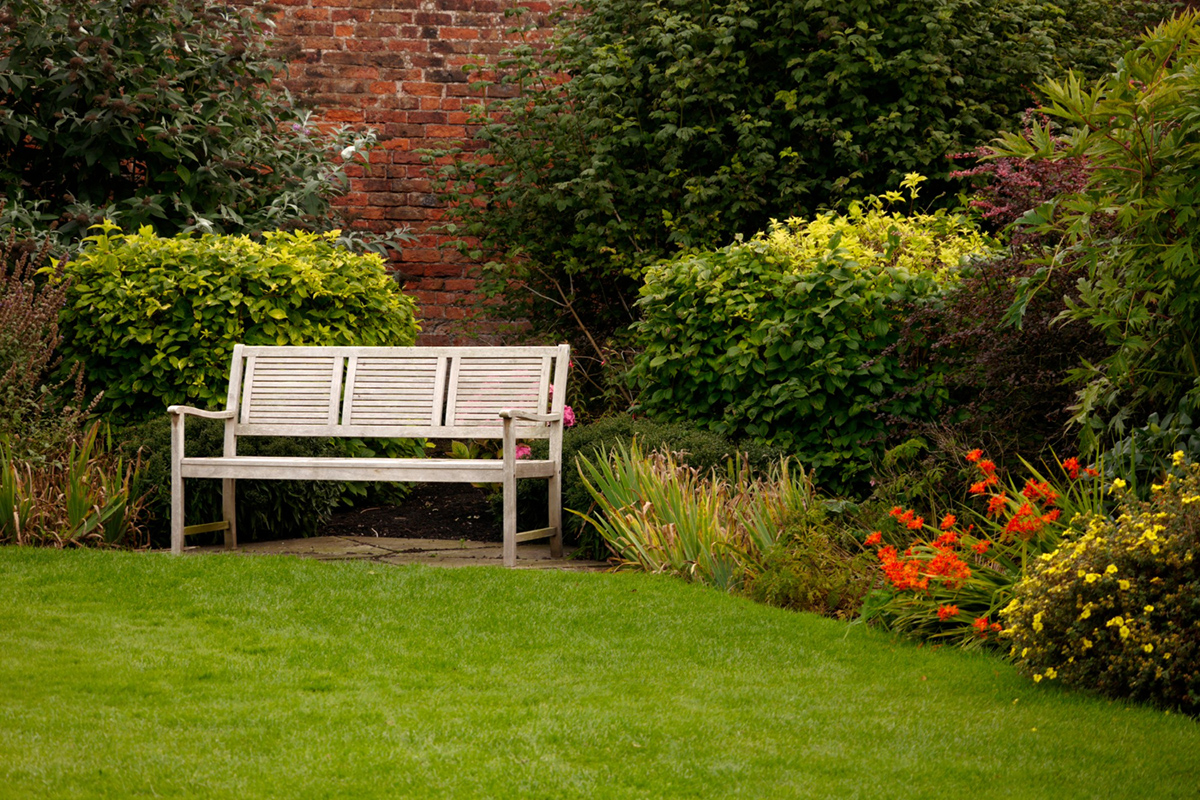 Landscape design is a service that can give your outdoor space a beautiful, new look. Creating an inviting outdoor living area can be difficult if you don't know what elements to include in your landscape design. Fortunately, there are several landscape elements you can incorporate into your design to make it unique and memorable. Let's take a closer look at some of the most popular landscape design elements. Hardscaping Elements Hardsc...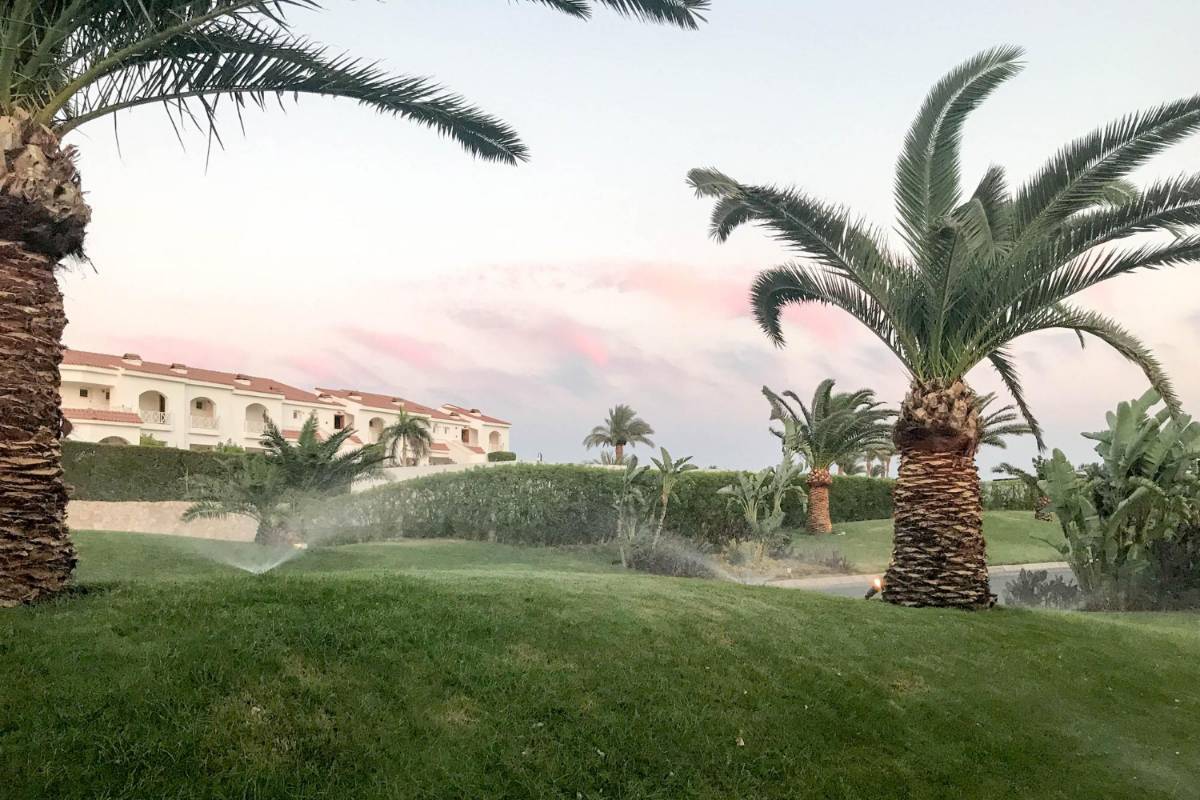 Many homeowners have been spending more time and money on lawn care. Gardening and lawn maintenance have become popular hobbies that people enjoy more now than they have in the past. When you spend time in your yard or you have trouble keeping your lawn lush and green, you may find yourself considering a sprinkler system. Installing a sprinkler system can simplify your lawn care process and ensure that watering is always done. As experts in everything from installation to sprinkler head repai...
Most landscape designs work with a sprinkler system in mind. These systems are intended to automatically water your lawn with the right amount of water at the best time. This is a convenience that takes a lot of guesswork out of it while giving you back some time in your week. That being said, without proper maintenance, a sprinkler system can waste over 20,000 gallons of water a year. This can be avoided by paying attention to the warning signs that inform you of the need for sprin...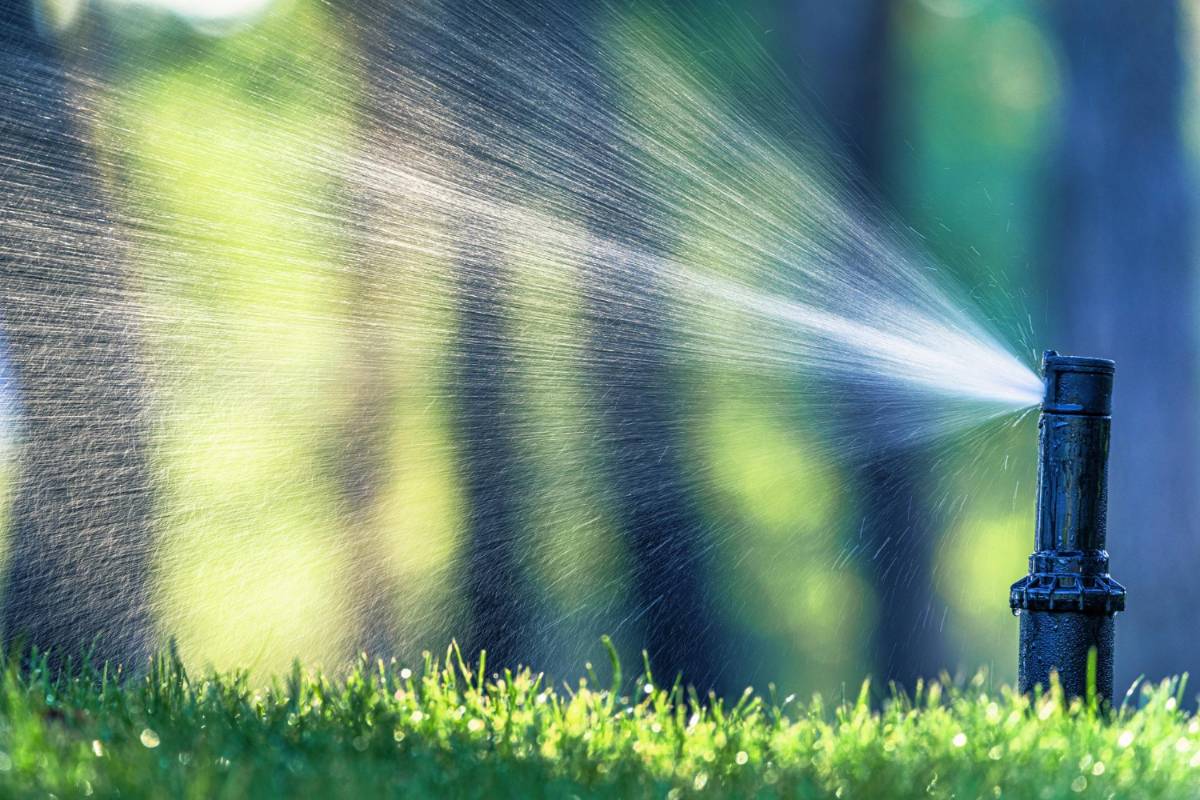 A lush, green lawn requires a lot of work and water. There are regions around the world that receive adequate rain for maintaining a beautiful lawn without sprinklers. However, if you are looking here, you probably need a way to keep your yard hydrated. Watering your lawn can be a grueling task involving a hose, watering can, and even having a sprinkler attachment for your hose that isn't as effective as people hope. Getting an irrigation install can address many issues and free...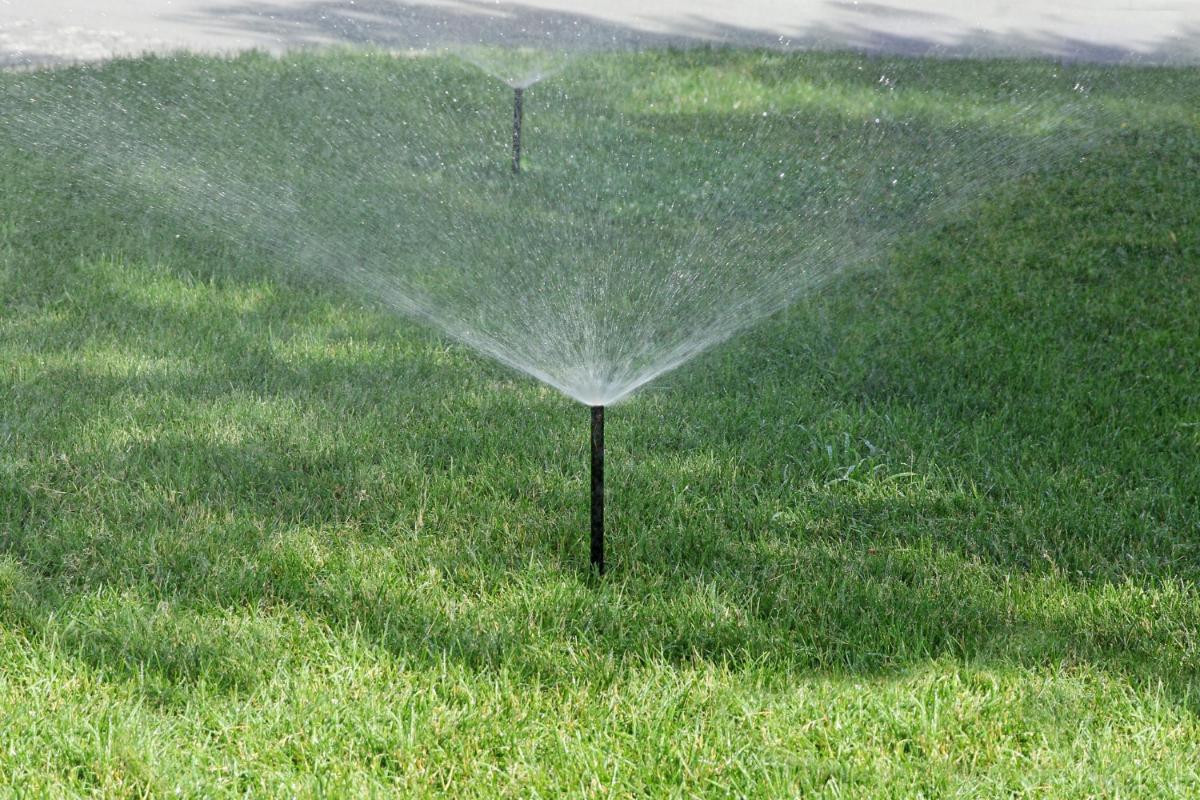 Relaxing in your backyard is sure to be much more enjoyable when you can look around at the lush landscaping without thinking about the watering responsibilities ahead of you. When you own a sprinkler system, you do not ever need to worry about the hassle of keeping a beautiful and healthy lawn. As experts in sprinkler installation and sprinkler repair, we help many homeowners create their oasis without any hassle. It may be time to ditch that manual sprinkler or hose and get a sprinkler syst...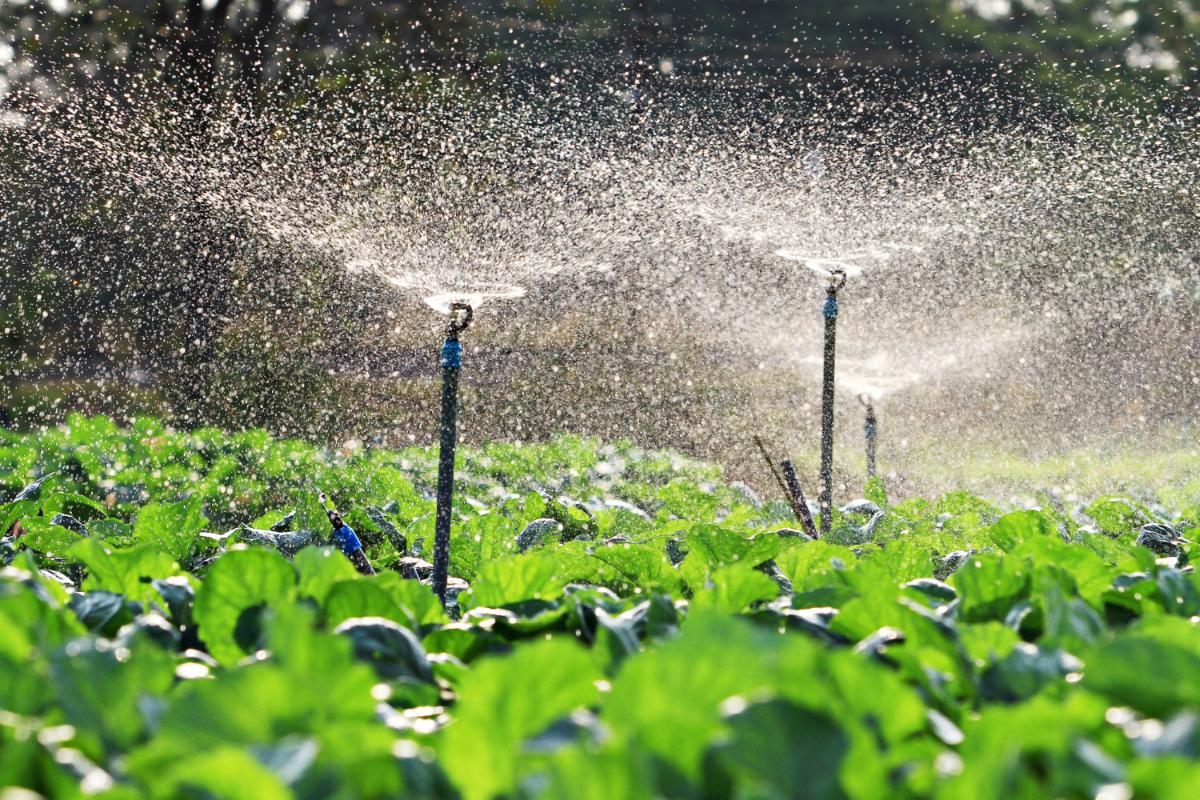 Many people enjoy the perks of having a sprinkler system in their yard, as they do not need to stress over any of the hassle of watering their flowers or landscaping. They also never need to spend time standing in the yard and hosing down the grass to keep it from browning. As experts in irrigation install, we understand these benefits better than anyone. These are a few reasons why you may need a sprinkler system to keep your lawn healthy and lush. When do you need a sprinkler sys...
A sprinkler system works all year long, and they help you maintain a green lawn without any hassle or effort. During the summer season, sprinkler systems work all the time. If you think your sprinkler system is not working properly, you should contact the professionals in irrigation repair at LC Outdoors. These are just a few signs to look for when you think your sprinkler system is malfunctioning. Your Sprinklers Are Off-Target Sprinkler systems are precise water sprayi...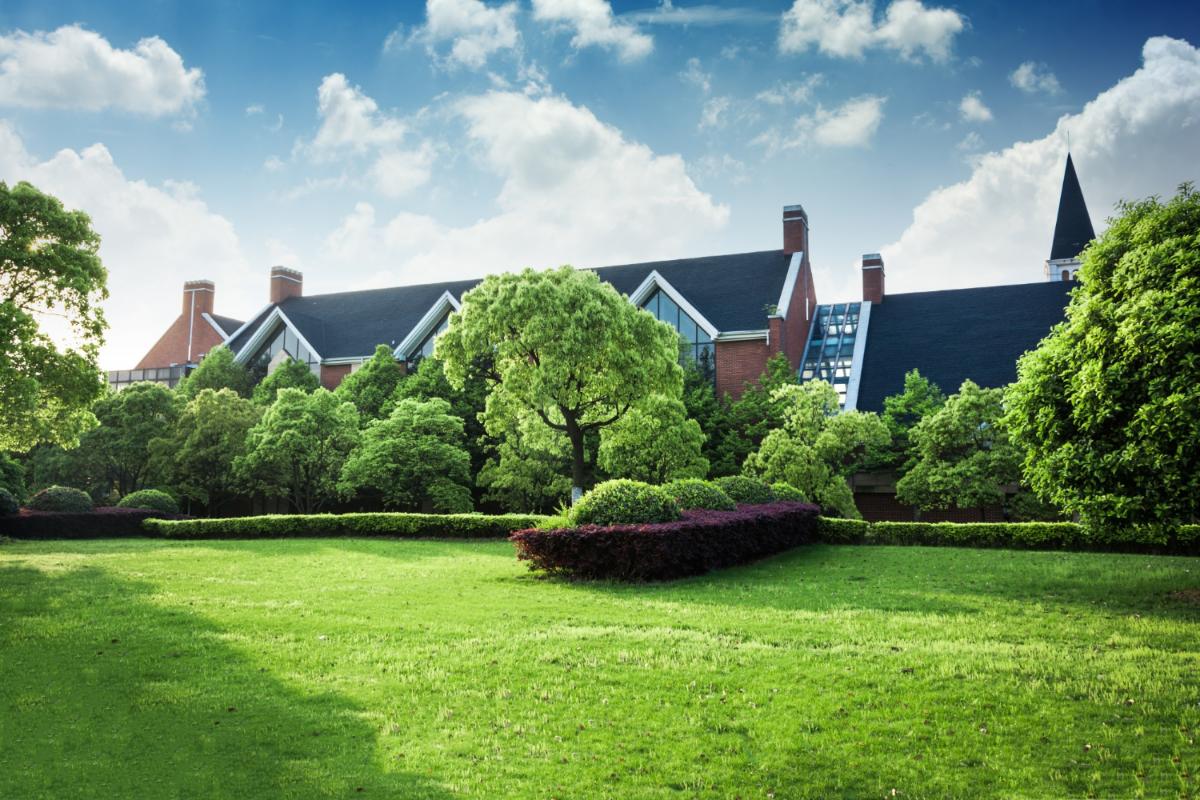 A luxuriant, well-kept, and leafy lawn makes the ideal backdrop for vibrant floral borders, is a terrific place for summertime picnics. Even though it also serves as a foraging area for birds and other wildlife. Simple daily and weekly chores that you may complete on your own or with a little assistance from a landscaping expert or sprinkler system. If you want to keep your lawn looking great, you should follow this checklist. Watering Grass and Plants The best...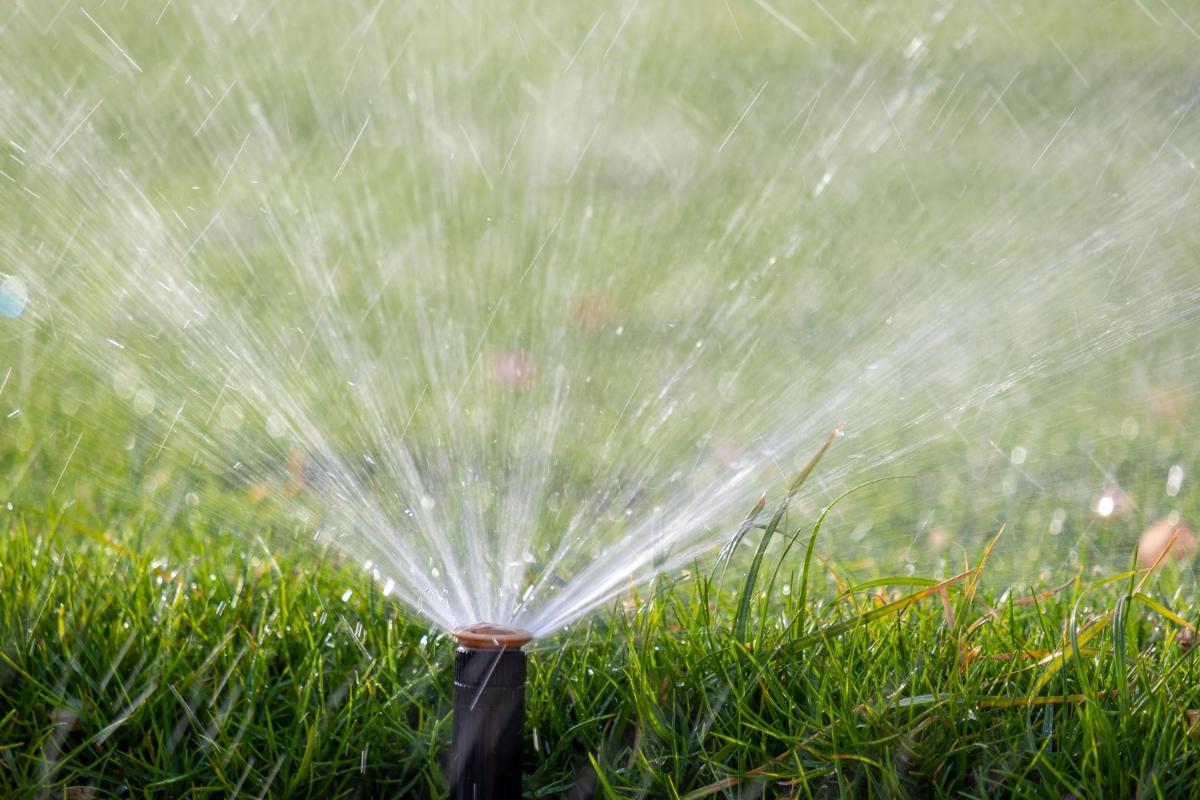 Are you considering installing a sprinkler system for your business landscaping? Lawns and landscaping around your business have a massive impact on your customers. People are more likely to trust and patronize your business if you have a lush green lawn. However, maintaining this look year-round can be challenging if you don't have a commercial sprinkler system. As experts in irrigation installation and sprinkler head repair, we have worked with many businesses to create beautiful and lu...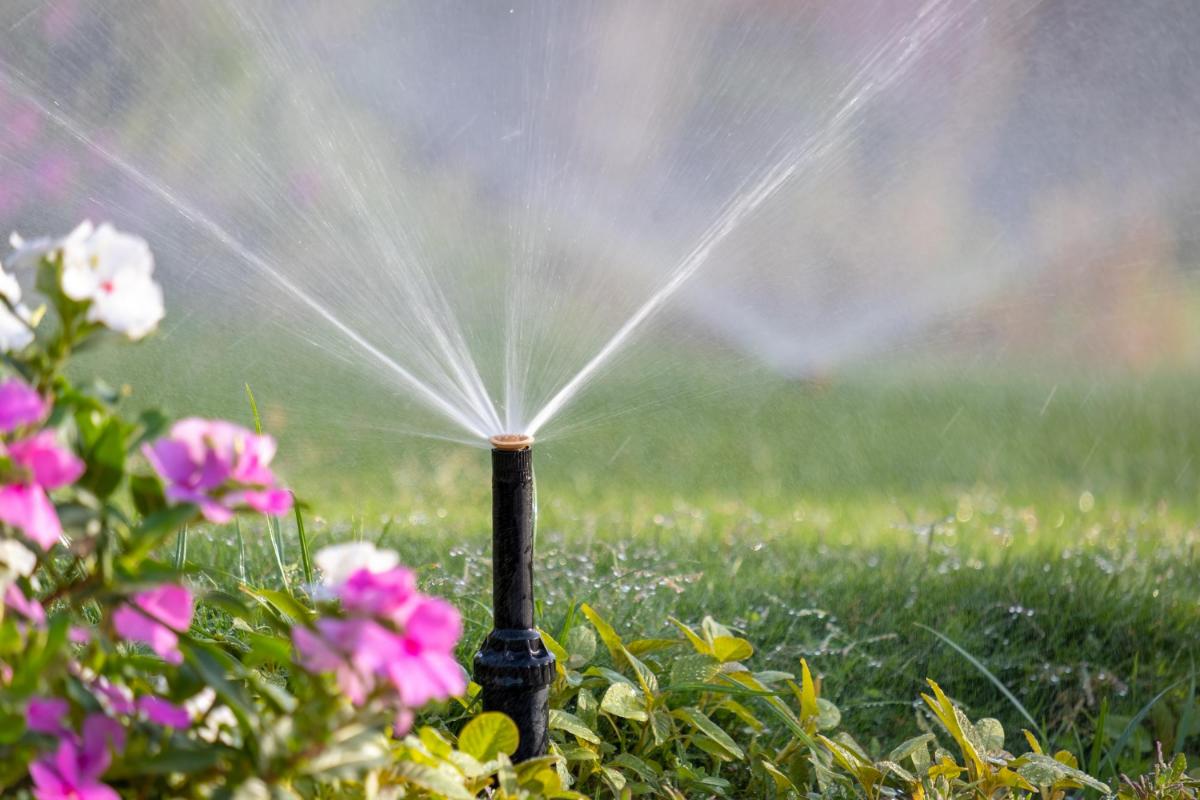 Your sprinkler system is one of the tools you need to ensure your garden and/or grass stays vibrant and healthy. If your system becomes damaged or faulty, you could experience severe issues in your lawn and landscape. You could also find yourself paying some steep water bills. You need to know how to spot potential problems with your irrigation system so you can get sprinkler repair as soon as possible. And if you find any of these warning signs with your sprinkler system, then prepare to add...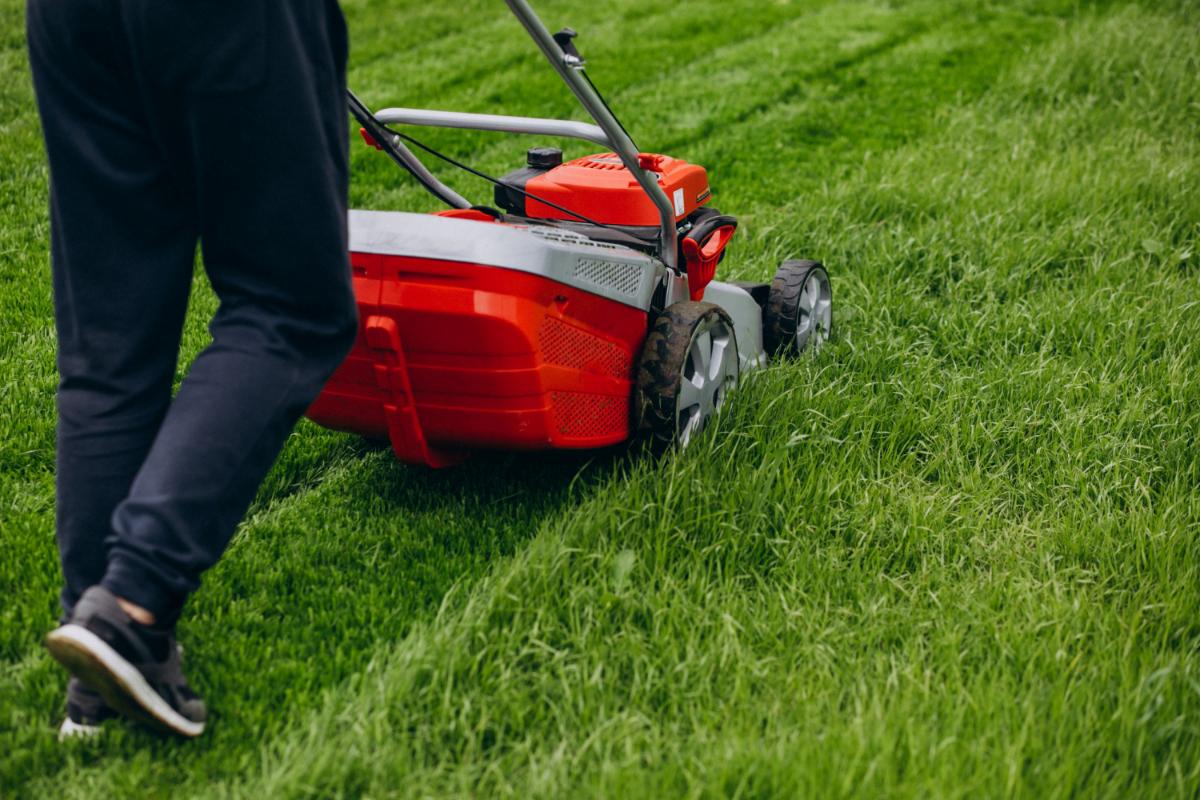 Fall is the most suitable time to prep your yard for steadily falling temperatures. our experts on sprinkler repair can help you accomplish that and more. This post will summarize many of the most critical steps that need to be handled to guard your sprinkler investment, as well as the assistance available from our highly skilled sprinkler technicians. Grass, like numerous other living organisms that hibernate during winter, spends the autumn months collecting nutrients and energy to survive ...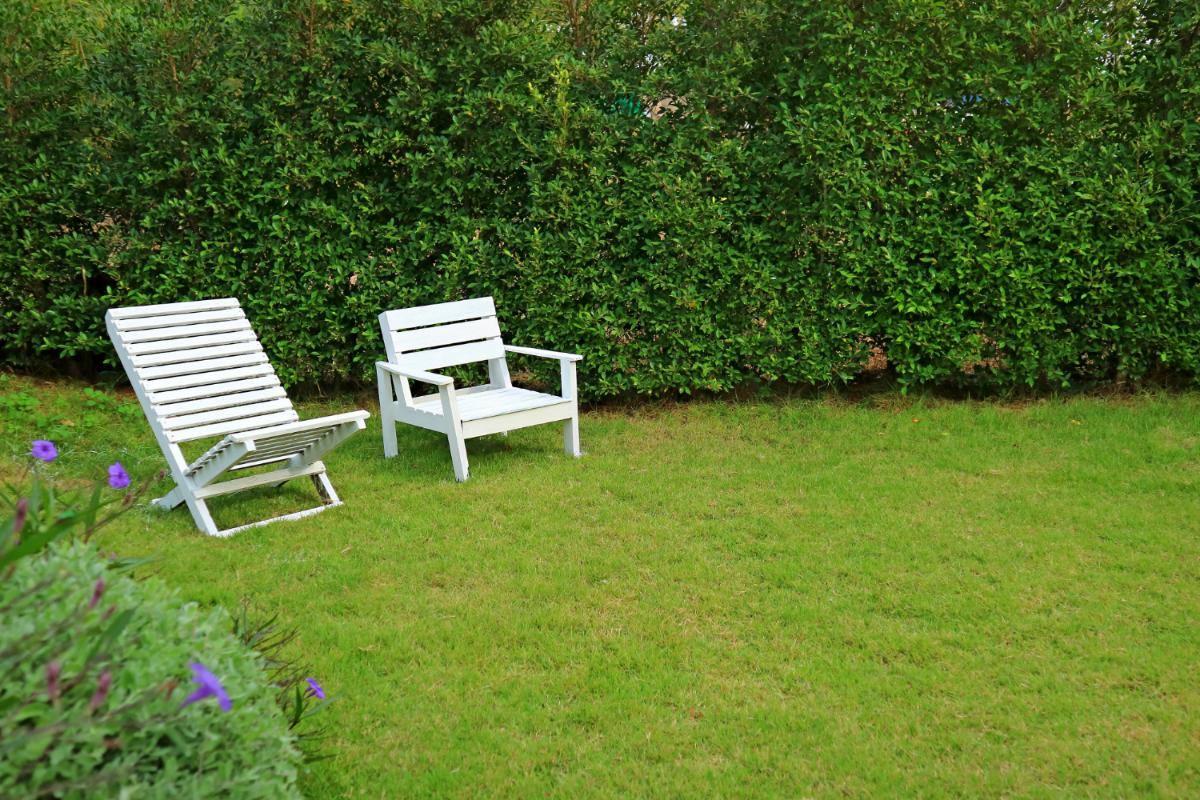 Choosing a sprinkler or lawn care provider doesn't have to be stressful or difficult. On the contrary, it can be the most straightforward decision of your life. Life, nevertheless, is all about options. You understand that, and so do our experts on irrigation repair. Luckily, some conclusions are more profitable than others; that's how life operates. We pride ourselves on offering the service that you deserve and treating you the way you deserve to be treated. Being treated as you sho...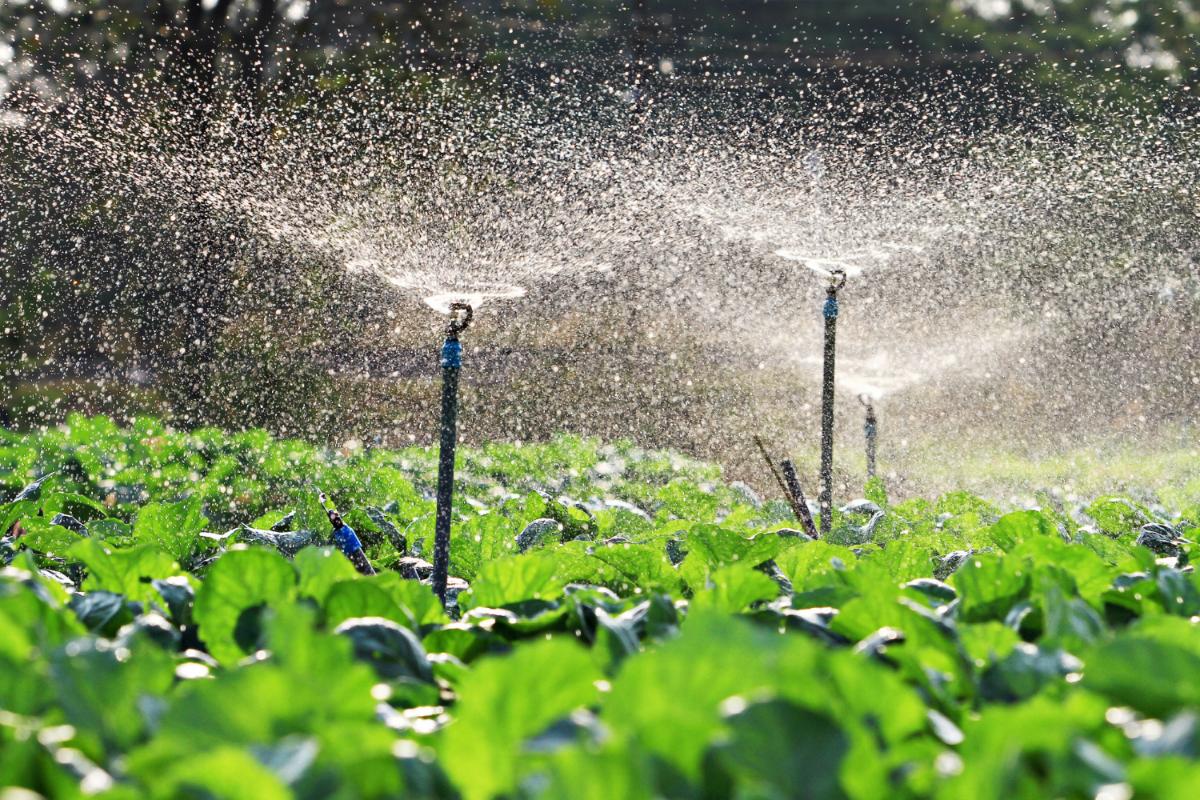 Sprinkler Timers (occasionally called controllers) are instruments used to regulate sprinkler systems. They govern when and how often particular sprinkler zones in your sprinkler system will come on. Older timers are electronic and often have complex push-button interfaces. You can regulate new smart timers via your smartphone using Wi-Fi or Bluetooth technology. Some of these more recent timers, like the B-Hyve from Orbit, do not include a user interface on the unit itself and demand an appa...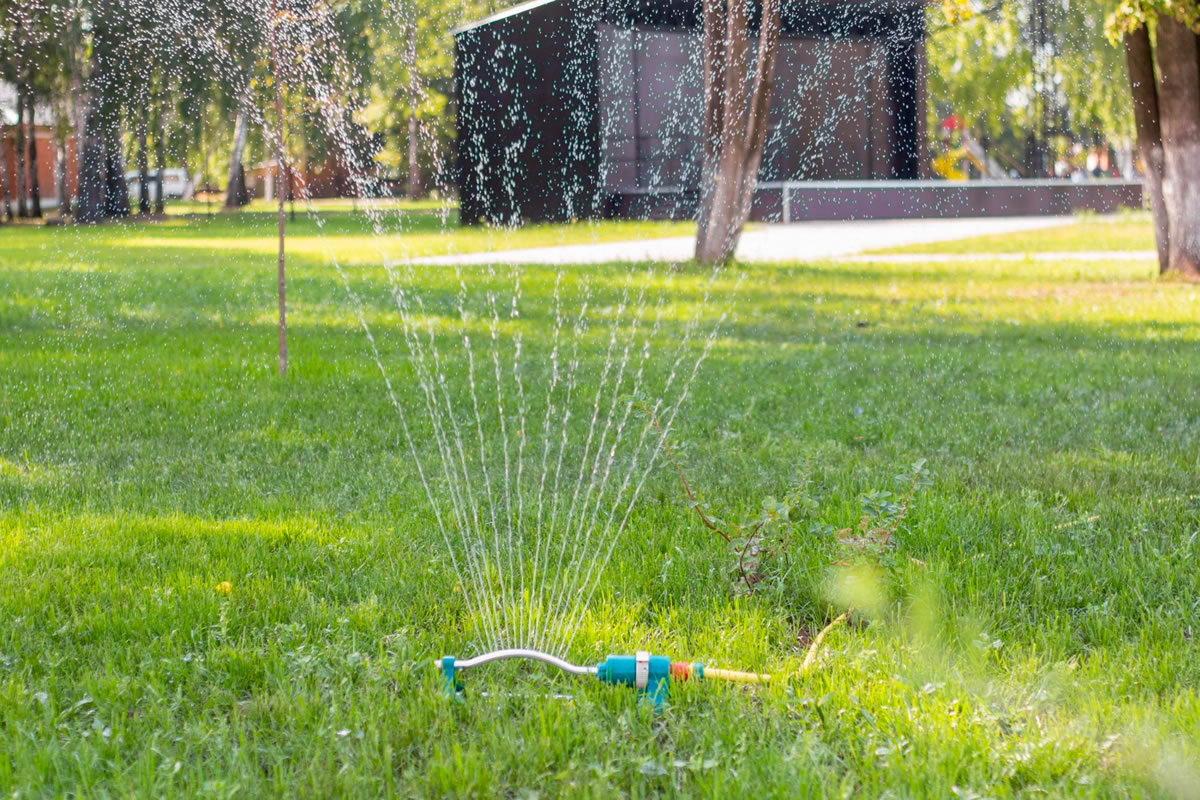 Updating your curb appeal with simple touches can significantly improve the appearance of your home while also boosting your property value. You can also boost your property value by adding some features that simplify maintenance and keep your property looking great without any effort. An irrigation system is one of the simplest additions to both keep up with your home's maintenance while increasing the value of your property. These are a few ways that an irrigation system can enhance y...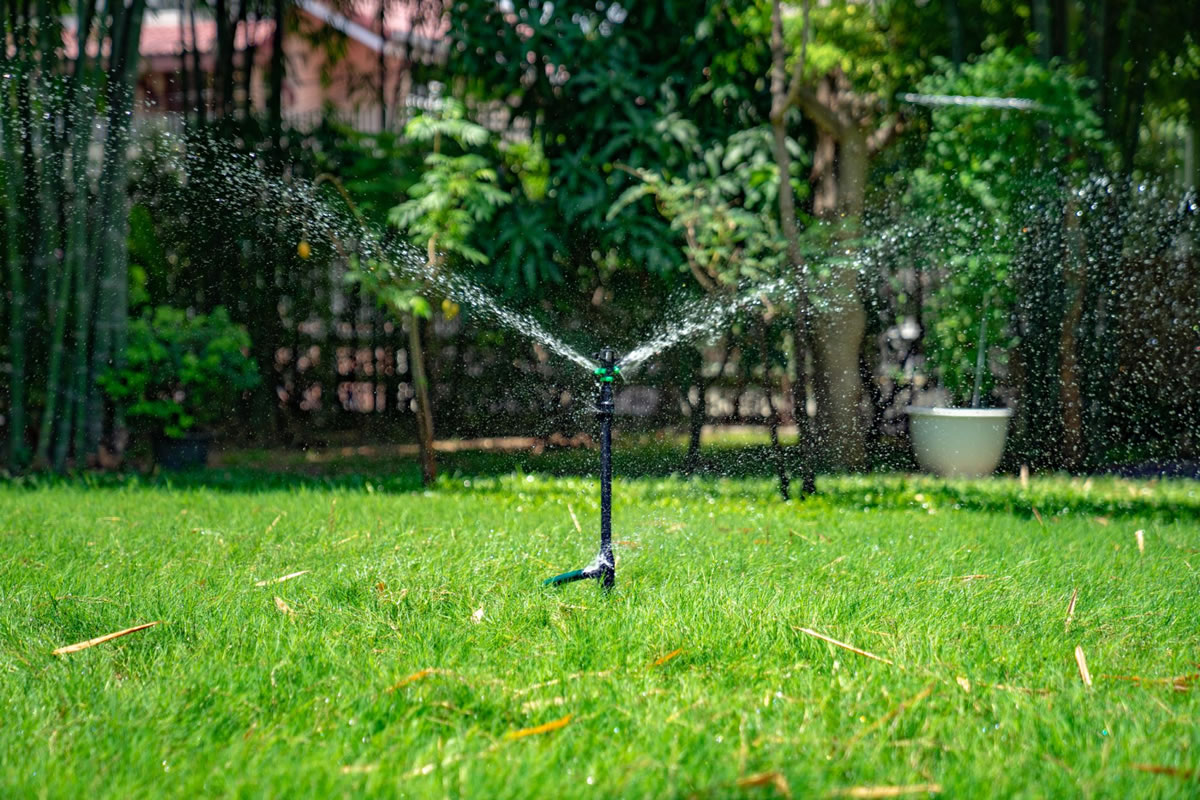 Installing an irrigation system is one of the most effective ways to maintain your lawn and garden, keeping it green and lush all year round. When you have a sprinkler system, you want to keep it functional so that you can take the work out of watering your lawn. However, if you notice that your system is acting up or not properly functioning, you may need repairs, such as sprinkler head repair, to keep it working. These are a few telltale signs that your sprinkler system may need some repair...
Boosting your curb appeal does not always require extensive repairs and expensive upgrades. Instead, you can simplify your curb appeal by maintaining your existing features and keeping everything looking clean and tidy. This may involve a making a few simple updates that also make it much easier to maintain your property and keep it looking attractive over the years. These are a few tips to help you simplify property maintenance at your home. Update Surfaces Freshly pave...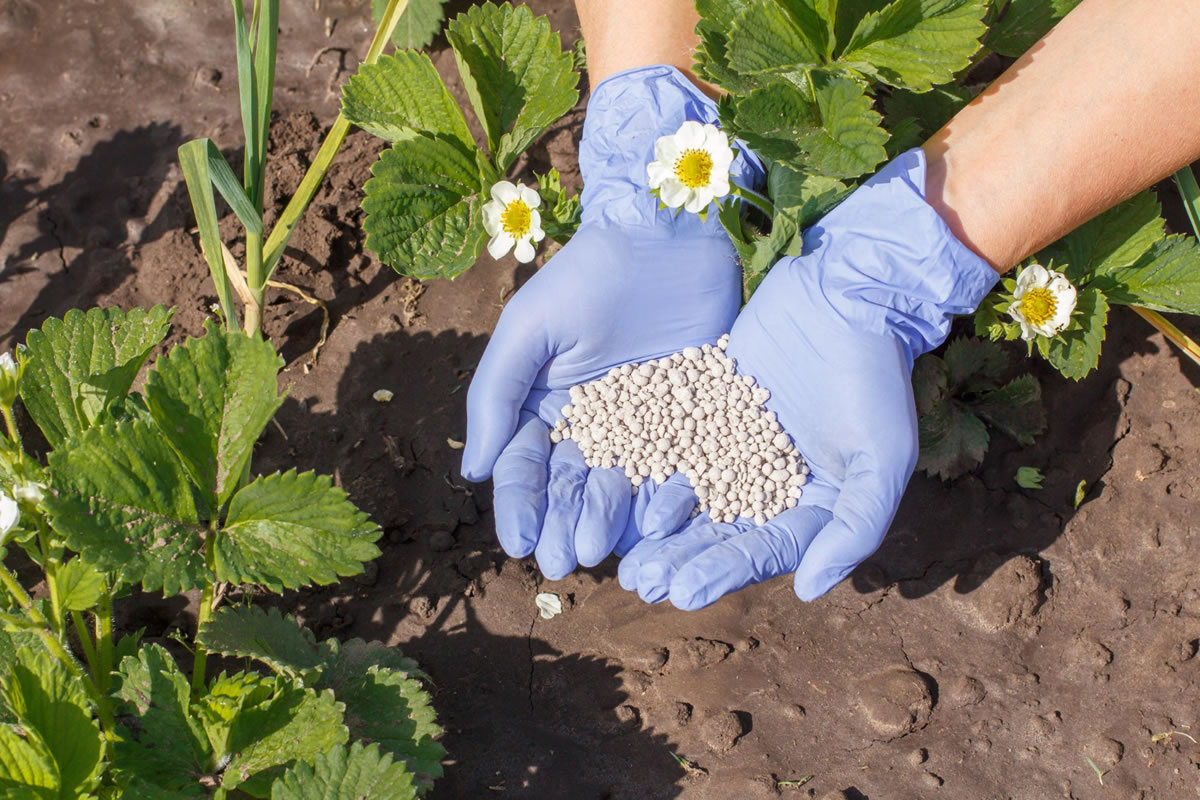 Fertilizing your lawn is a critical task that can help you acquire the greenest and healthiest yard in your neighborhood. However, the process can be a bit overwhelming, especially if you're uncertain whether the yard requires a wet or dry fertilizer. The following guide from our experts on sprinkler repair outlines some crucial details about fertilizers so you can be equipped when discussing your specific needs with your lawn care team. Ingredients In Fertilizers Al...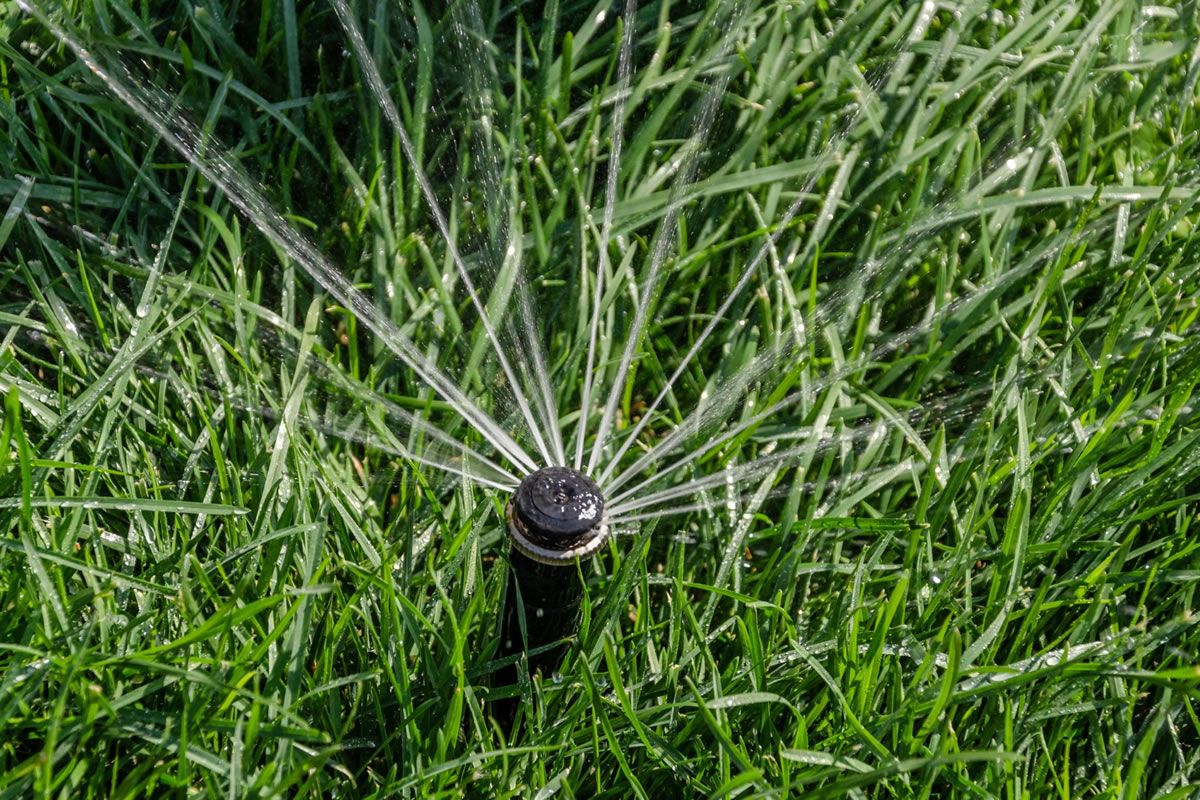 Most irrigation systems are programmable and operate automatically, which can make it effortless to keep the landscaped areas of your property hydrated and fit. Although these structures are dependable, they may periodically develop issues that demand professional irrigation repair. Here are a few ways to tell when your sprinkler system requires urgent service. Do Your Sprinklers Require Repairs? Here are a few indications that your sprinkler system needs urgent repairs ...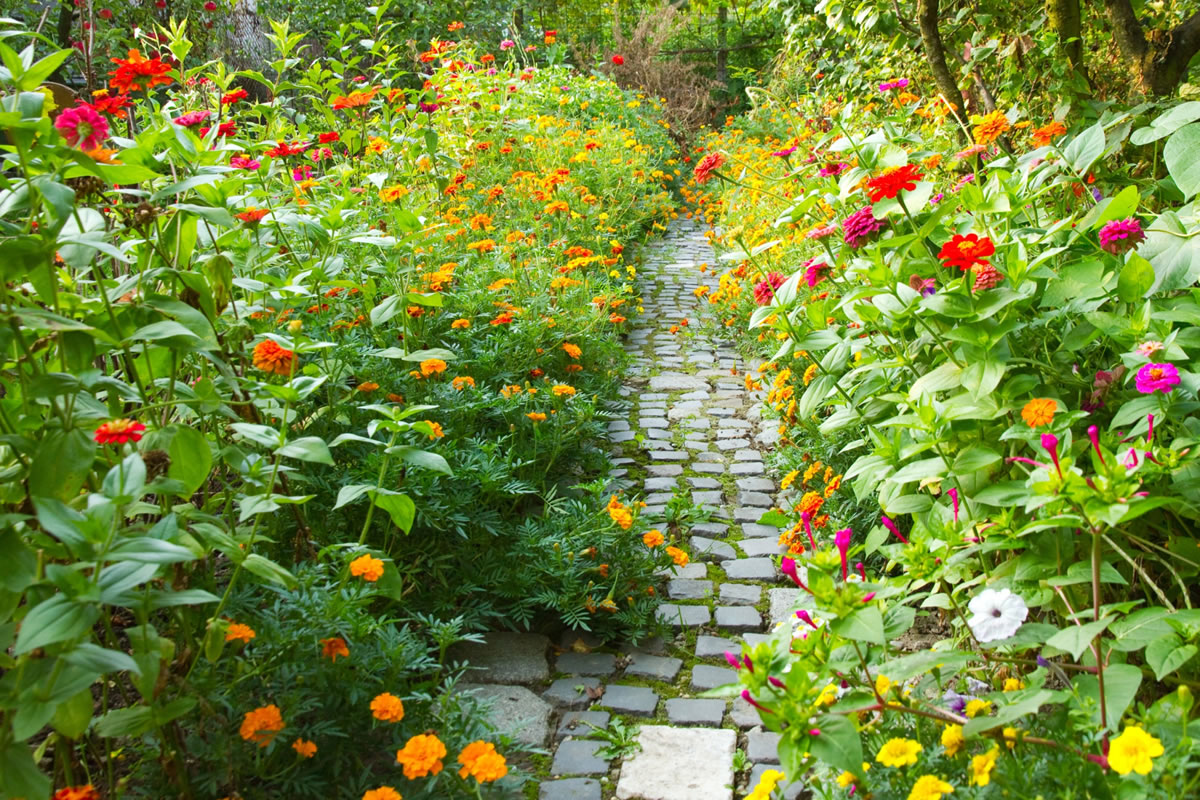 From trimming, mowing, and seeding to watering, weeding, and lawn fertilization, owning a home demands a whole new class of commitment when it comes to yard work. Luckily, working with a suitable landscaping expert can take most lawn chores off your hands while also allowing you to understand their intent and significance. Here are a few frequently asked questions regarding lawn aeration seeding from our professionals on landscaping and sprinkler head repair. What is overseeding?...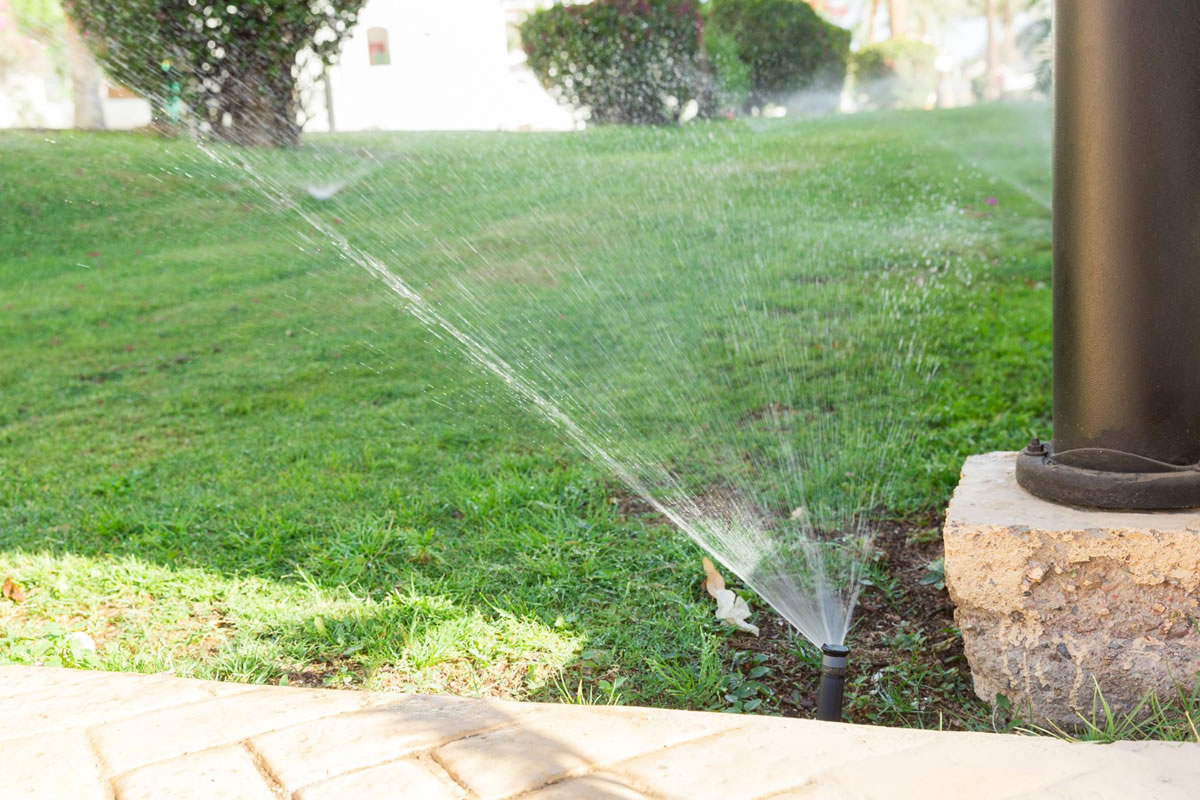 Are you tired of standing on the lawn to water all your shrubs? Do you want your yard to look green and lush all year long? An irrigation system can meet all of your yard needs -and more – by providing you with a watering routine that works. Our experts in sprinkler repair and installation understand the needs of many property and homeowners that are tired of spending their time watering lawns. These are just a few of the many benefits of getting an irrigation system for your yard. ...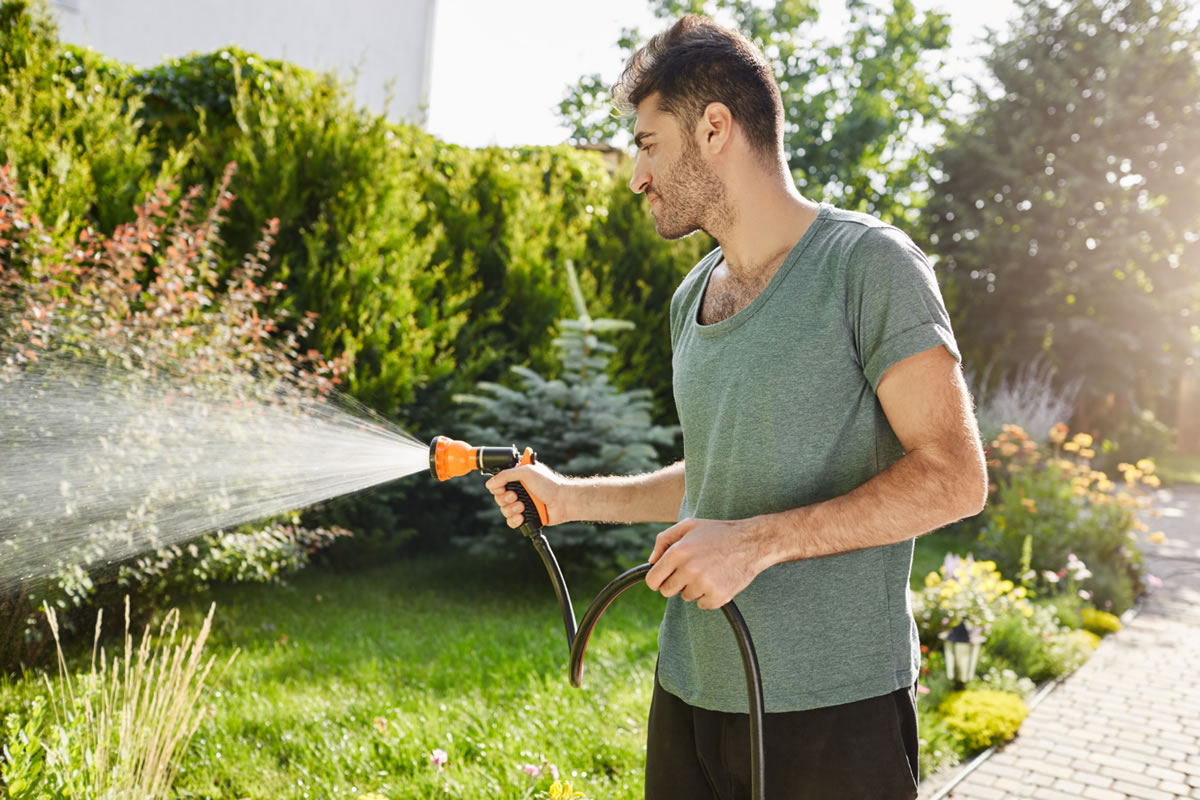 Are you tired of looking at those high water bills after long summer months? Do you want to conserve water during times of drought? As experts in sprinkler and irrigation install, we understand how to properly water any outdoor landscaping garden beds, plants, and turf. There are a few tricks and habits to follow that can help you save money while still giving your plants all the water they need. Choose Drought-Tolerant Plants Before you even start your garden, consider ...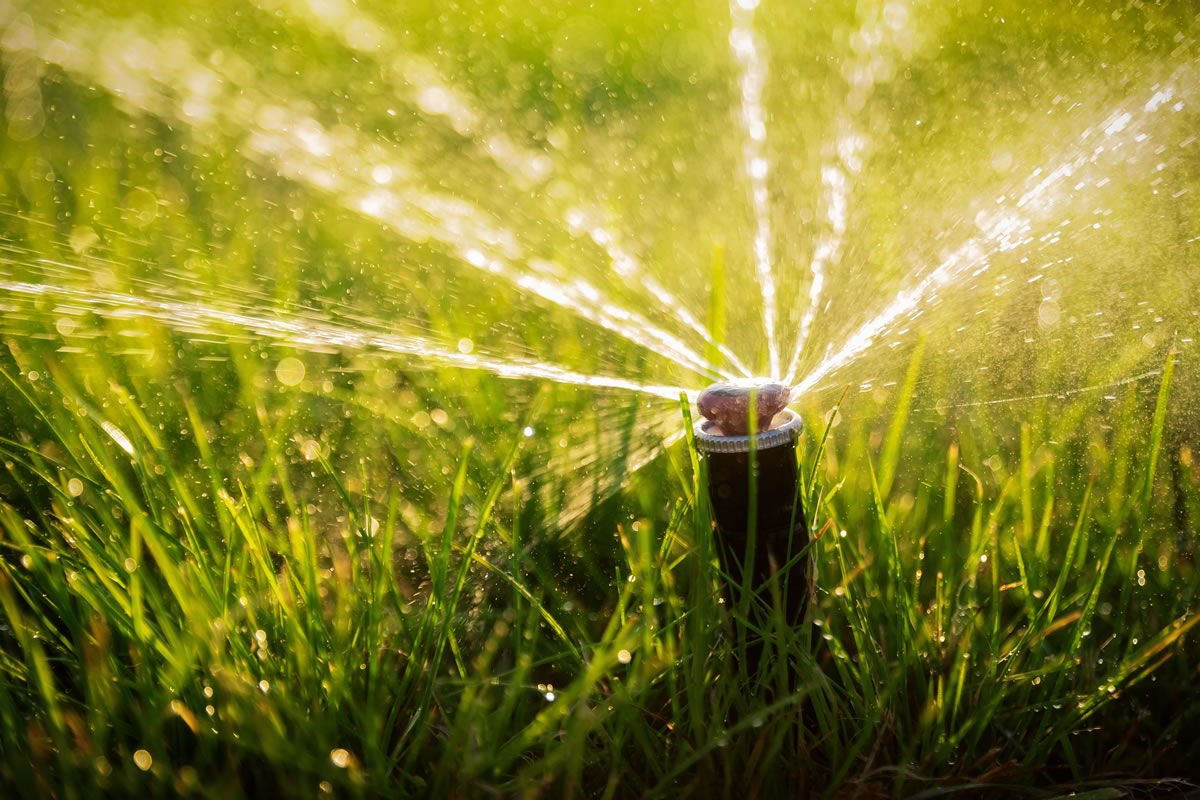 Do you want to save money on water bills? Are you concerned with broken sprinklers in your yard? Landscaping irrigation can be an extremely beneficial addition to your yard. The sprinkler systems keep your grass, plants, flowers, and shrubs lush all year long. However, they can also cause issues when they are not properly maintained. As a company that specializes in irrigation repair, we understand how to evaluate any issues to your sprinkler system to keep it up and running properly. There a...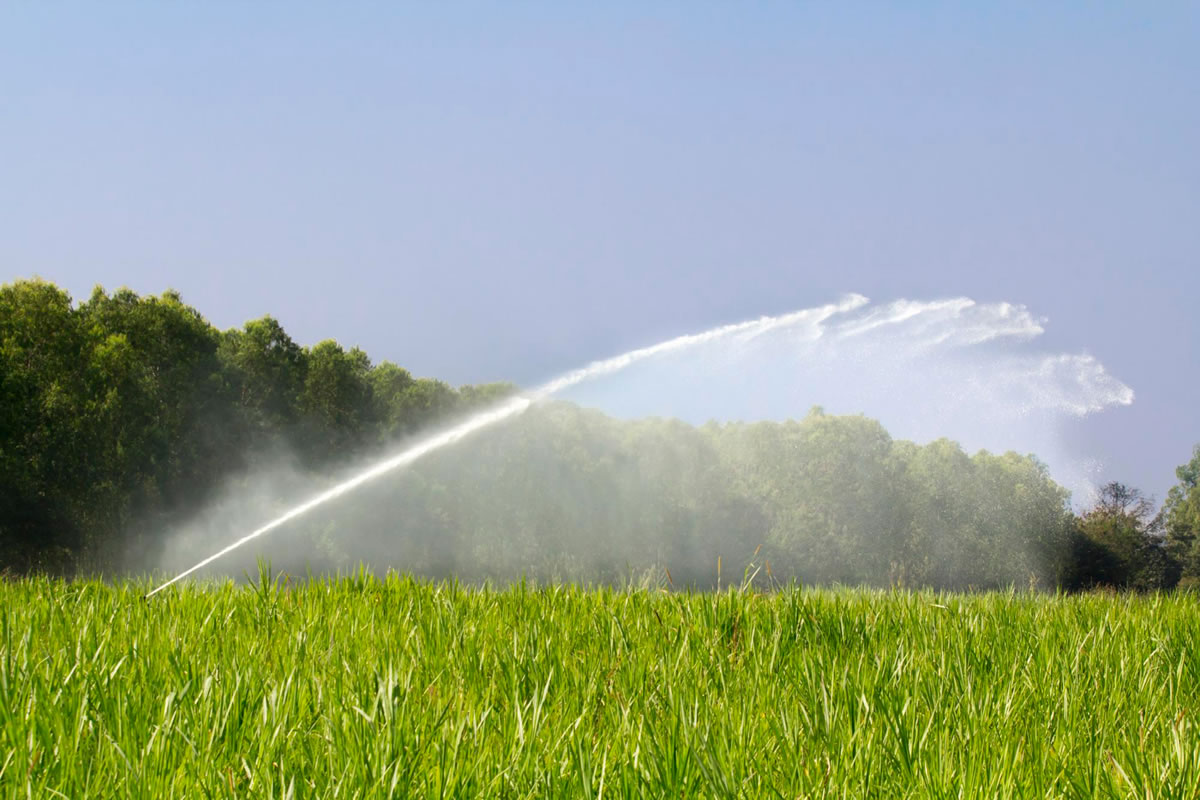 Finding a respectable sprinkler installation, repair, and maintenance contractor in the area is critical in possessing a content, wholesome lawn that makes your community more attractive to guests and the remainder of your neighborhood. In addition, maintaining your lawn boosts the value of your property and helps sell a home faster on the open market because of its aesthetic appeal. So, if you need to find a good sprinkler repair, installation, or maintenance firm in your location, here are ...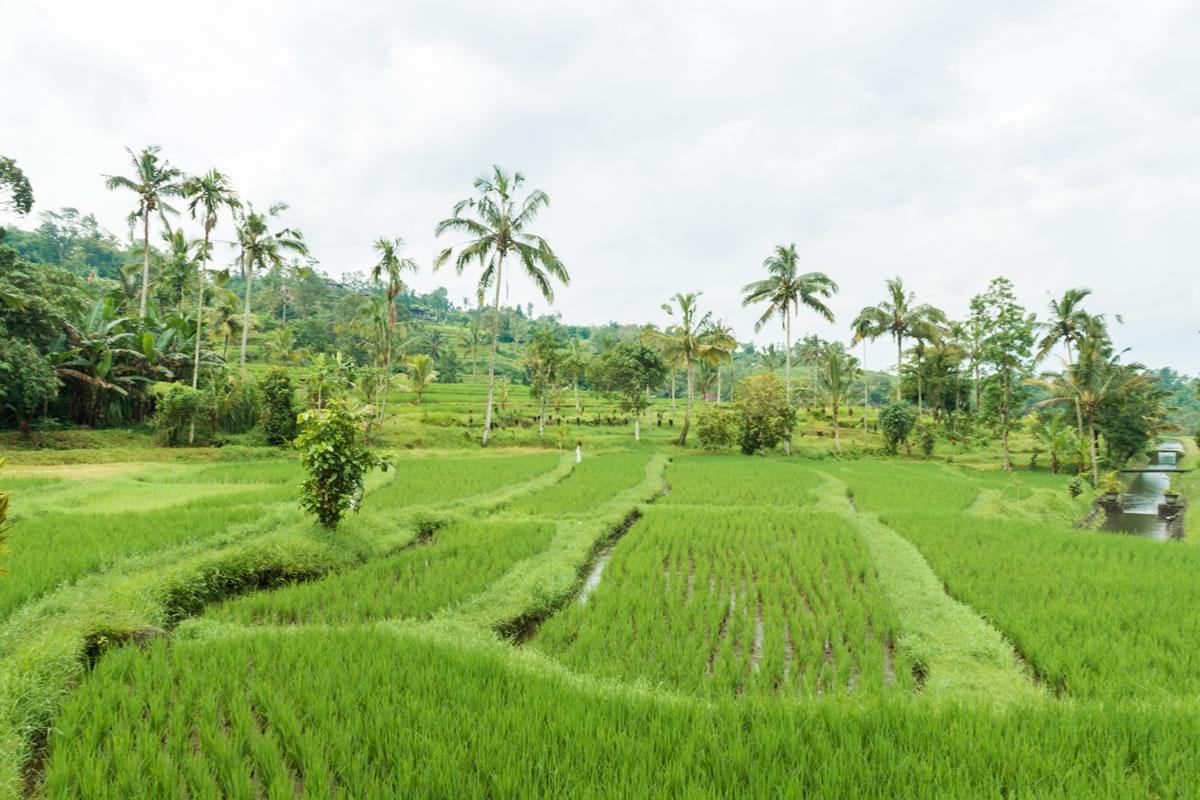 A precisely designed and programmed sprinkler system faithfully delivers the correct dose of water to your lawn every time you use it. But like any other device in or about your house, it sometimes breaks down, or demands care. Fortunately, most issues with your sprinkler system can be managed or avoided with regular upkeep. You can even accomplish some sprinkler repairs yourself, but you'll need to contact a professional for the more severe issues. Nevertheless, if you are concerned with...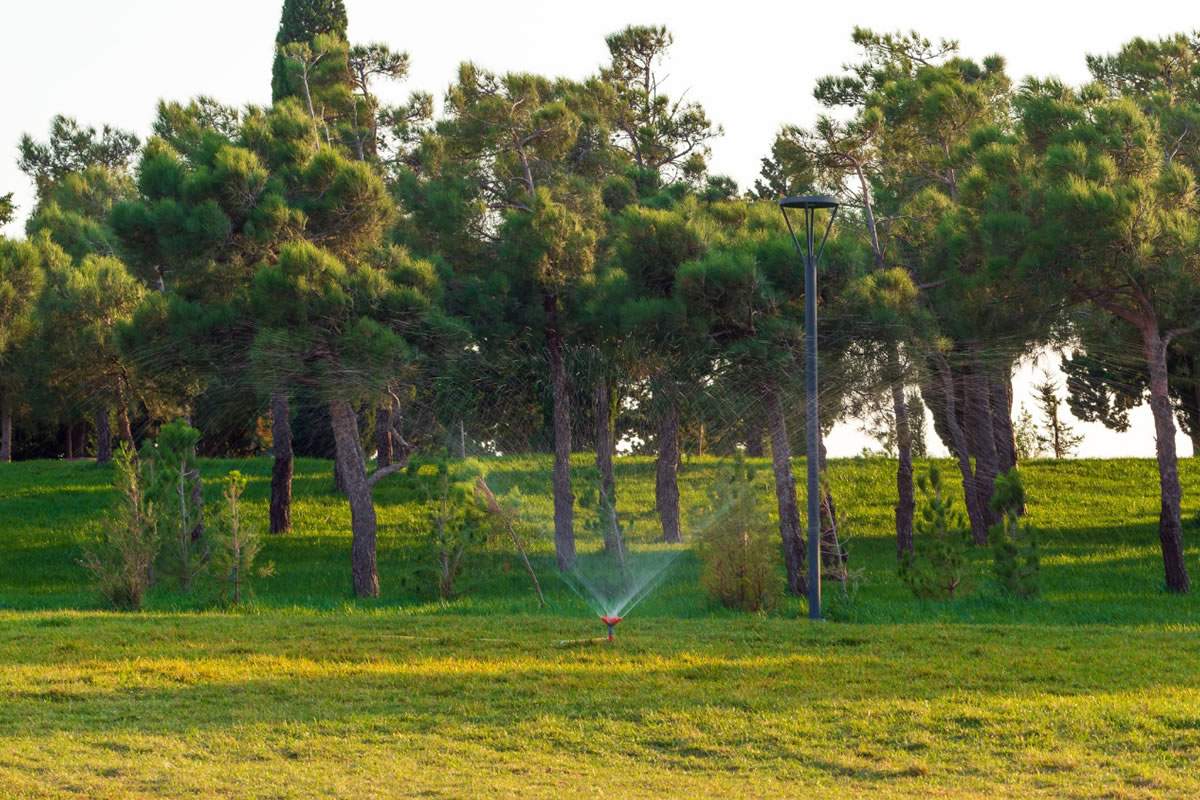 Sprinkler systems are standard in many landscaping setups for residential and commercial properties in America. But, sadly, so are sprinkler malfunctions and damaged sprinkler heads. While these systems are designed to endure the test of time, nothing in and around your house lasts an eternity. Consequently, you can anticipate repairs or replacement for your sprinkler head design at least once every two years. If you relocated to your property with an existing sprinkler system, it could requi...
Many times, we receive requests from our customers asking us to trim their palm trees in what is commonly referred to as a hurricane cut. To picture this, imagine you are looking at the...
Hopefully the hurricane season for Central Florida is over even though the official season does not end until November 30. JLC Outdoors is catching up on getting our regular landscape maintenance customers properties cleared and back on a regular schedule after the recent storms. As usual after storms, large tree damage was most prevalent in the Windermere,...
If so, any time after February 15th is a great time to get a jump on sod replacement. Here are just a few reasons why: Temperatures are warm enough to encourage quick establishment of your new turf while not so hot as to cause extreme heat stress. This means less water! Less water used is more money in your pocket! Temperatures are warm ...
The Cathedral Oak Tree is a Southern Live Oak. It is a cultivar which means it was cloned from a mother tree with the same DNA so as to copy the dense and upper structure of the tree. This tree is exceptional for applications where a consistent look and a tall dense headed tree is desired in the landscape. It is consistent in height and spread whether planning 1...
Thank you for making JLC OUTDOORS your lawn maintenance service provider. We are a full service Lawn Maintenance and Landscaping Contractor. We started as Jason's Lawn...
For the Adams family, baseball has always been a large part of our life. I played four years of little league in my youth. As I reached my early teens other interests soon took over and that was the end of my organized baseball career. However, there was always the occasional pick-up game in the neighborhood and I can remember having to answer for at least ...
Sun or Shade In most cases the more sunshine the healthier the grass. Partial shade usually means less than perfect lawns. Heavy shade usually causes poor turf and no grass can survive in full shade. Irrigation System Before your new sod is installed it is imperative to make sure that your irrigation system is operating pro...
The official start of spring, according to The Old Farmer's Almanac, is at 1:14 a.m. on March 20 for this year of 2012. I always look forward to the increased daylight, warming temperatures, and the rebirth of flora and fauna that comes with each spring. I just hope we have a prolonged, moderate season and it doesn't jump into the 90's too...
Call Us for Seasonal Annuals Rotation! With the oncoming spring season it is a great time to add some color to the landscape. * Pictures ...
Of all the plants that we featured last year, both as specials and as a plant profile, the one that created the most attention and by far outpaced all the others in orlando lawn care sales was the Italian Cypress. Most of the sales were in multiples and discounts are available for 2 or more trees. This is such a versatile tree that we are going to start 2012 off with a reminder that we still have beautiful stock available in this tree, both in 15 gallon and 30 gallon sizes. Give our Orlando L...
The month of January is past and so far no horrible freezes, as far as plant damage at least. It looks like some areas may have gotten a little more than others. This is not unusual. Just be sure to resist the temptation to start cutting back or trimming plants where there is damage until after February 15, at which time we are usually safe from further frost damage. If you cut back damaged plants now it can leave them vulnerable to further damage if we do happen to...
Take a look at our latest Putting Green installation in Windermere: ...
Here we are in the New Year of 2012. They say that 'time flies when you are having fun'. I must have had a blast last year because 2011 certainly flew by way too fast. I am going to try to slow down some this year and maybe hold on to each moment a little longer. They become much more valuable as we age. Not complaining though. There are many great memories still in mind from last year, both business and personal, and looking forward to the same for 2012. We want to star...
**This is an article that Jason posted in December 2010. Even though we have made it through December so far without freezing temperatures, this article is still very timely and appropriate for the season. It details some plants that are particularly susceptible to freeze, tells you how to protect them, and even tells you what to do post freeze. This is a must read for every homeowner. Protecting Your Plants in a Freeze! It's only mid-December and we&rsquo...
FACEBOOK PRIZE GIVEAWAY Congratulations to Our $500 Grand Prize Winner Amanda Self-Scheff (Grand Prize Drawing Friday December 30th, 2011) Amanda has been a loyal JLC Outdoors customer since July 2011. Amanda will be receiving a voucher good for $500.00 that may be used toward any landscape service. Thank you ever...
From All of US at JLC Outdoors Our Best Wishes for the Merriest of Holidays and a Very Happy New Year. This being the last newsletter of 2011 JLC Outdoors would like to take this opportunity to wish all of our friends and customers the very best for the Holiday Season and a prosperous New Year for 2012. We thank you for making JLC Outdoors your choice for Landscaping Design, Install and Lawn Maintenance services and hope that we may c...
Fall and winter landscapes don't have to be lackluster. By selecting plants that offer both cold tolerance and winter time good looks your property can stand out in the neighborhood and also give you lots of personal enjoyment over the cooler weather months. Some popular annuals that can be planted now that will give you color through the winter months include; Alyssum, Pansy, Petunia, Snapdragon and Viola. These plants like cold weather and now is a great time to add som...
EXTENDED THROUGH NOVEMBER! *$80.00 *Some restrictions apply. See below. JLC Outdoors will visit your property. Do a complete run through of your irrigation system. Make sure all heads are clean and working properly. Check heads for spray direction and re-align if needed. Reset your timer for NEW REGULATION times and days. Set each zone for appropriate watering duration. Make ...
Many landscapes look great in spring, but lose a lot of their interest in fall and winter months. Once identified, this problem is easily corrected by adding a few interesting plants. There are many elements of landscape design. Color, line, balance, proportion, natural transition and simplicity are all elements to consider in a good landscape design. Movement is another design element that adds interest. This can be accomplished in many ways, such as a circulating pond or...
Cooler and eventually colder weather will be here before we know it. With the cooler weather, comes the perfect opportunity to address any problem areas you may have in your landscape or, to just add a fresh touch! Mulch Installation: $40.00 PER CUBIC YARD SUPPLIED AND INSTALLED (MINIMUM FIVE (5) CUBIC...
*Earth's Orbit and the Seasons – Image Credits NASA Friday September 23 was the officia...
For our established customers, including landscaping customers and anyone who signs up for landscaping or maintenance services during this period. You could win $25 in JLC Outdoors "Mad Money" just for ...
I never knew the full value of trees. Under them I breakfast, dine, write, read, and receive my company." –Thomas Jefferson One of the first articles I wrote for our newsletters was titled 'FLORIDA'S MAJESTIC OAKS: A SOURCE OF BEAUTY, RELAXATION AND NATURAL COOLING'. It was written af...
WEB SITE ONLY SPECIAL SPECTACULAR MULCH SPECIAL FOR ONE (1) WEEK ONLY We recently had an increase in the wholesale purchase price of our PINE BARK MULCH. HOWEVER, ...
Scientific name: Phoenix sylvestris The Sylvester Date Palm is also known as Sugar Date Palm, India Date Palm, and Wild Date Palm. This tree was th...
This is the last article in our summer series, THE HEAT IS ON. Our intention has been to maybe make you more aware of some of the benefits of landscaping with energy efficiency in mind and suggesting ways that this can be accomplished. We have talked about the significant value of trees in cooling the perimeter of your home and have discussed how ground cov...
Glenn Frey's version of this song rocks. The extreme heat of Florida's summers, not so much. And June is only the beginning. We are still experiencing some nice comfortable temperatures in the evenings and for a couple of hours in...
Ground covers are an important part of any landscape design where energy efficiency and conservation is a consideration. With proper selection for specific areas, they can be very efficient in cutting down on heat build up and transference around the exterior of your home and therefore help reduce the amount of heat absorbed into your home. ...
Glenn Frey's version of this song rocks. The extreme heat of Florida's summers, not so much. And June is only the beginning. We are still experiencing some nice comfortable temperatures in the evenings and for a couple of hours in the morn...
Click on the pictures above to see before & after. ...
Are cold weather annuals starting to sag and look a little ragged as our days grow warmer? Well, you're just in time to take advantage of a tremendous price break for: WARM WEATHER ANNUALS OUR INSTALL PRICE $1.25 PER PLANT.* Begonias: choice of pink red or white ...
Do you need sod replacement? If so, now is a great time to replace. Here are just a few great reasons Temperatures now are warm enough to encourage quick establishment of your new turf while not so hot to cause extreme heat stress. This means less water! Less water used is more money in your pocket! Moderate temperatures also mean less evaporation. With less evaporation, more Water gets to the root system of the new sod. This will allow your...
JLC Outdoors knows, from years of experience, that the best source for new customers is word of mouth, or personal referrals from our established clients. So, if you're happy with the service we are providing for your property, refer us to a friend or neighbor. If they sign up for regular service, JLC Outdoors, in appreciation for your referral will e...
As I sit writing this, with a pollen count of 10.6 for oak for the 20th consecutive day, sneezing, with a clogged nose, itching eyes nose and throat, coughing, post nasal drip and watering eyes, waiting for the majestic April showers, all I can say is: I'm sorry. I still love the oaks and the flowering shrubs and plants. When I first arrived in Orlando in the mid 1950′s Orlando was quite a different place. I relate this often, as I grow older,...
Our customers like that when they call JLC Outdoors, they speak to a real person. No menus. No options to choose from. No computer generated voices. Just our courteous personnel. We will answer any questions that we can, or, will take your information and make sure your call is addressed as soon as possible. If all our lines are busy, or if...
With the sudden, early onset of warm weather, we are receiving calls regarding the trimming of Crapemyrtles. It is the policy of JLC Outdoors, as a rule, to not trim Crapemyrtles and it is not included in our regular service. Properly placed, crapemyrtle is a low maintenance plant needing little or no pruning. We do however, realize that there are always...
One of the most enjoyable things about living in our area is our fantastic Florida weather. When it is good, it's very good, and when it is bad, it is horrid. Sorry! I couldn't resist… Right now I don't see how it could be any better. Daytimes in the mid 70′s to low 80′s with slow evening cool downs into the mid 50′s or 60′s. Hopefully the extreme cold is over for this year. As demonstrated in the ...
This will make our third winter in a row where we have seen extended periods of sub freezing temperatures throughout much of our area. Although we have typically been able to grow colorful tropical plants in our area, the past three winters have proven to be significantly colder than usual. With that in mind, there are many great plants that grow well in our area and can withstand freezing temperatures. Unless you are willing to take measures to protect your sensitive plants during freezes an...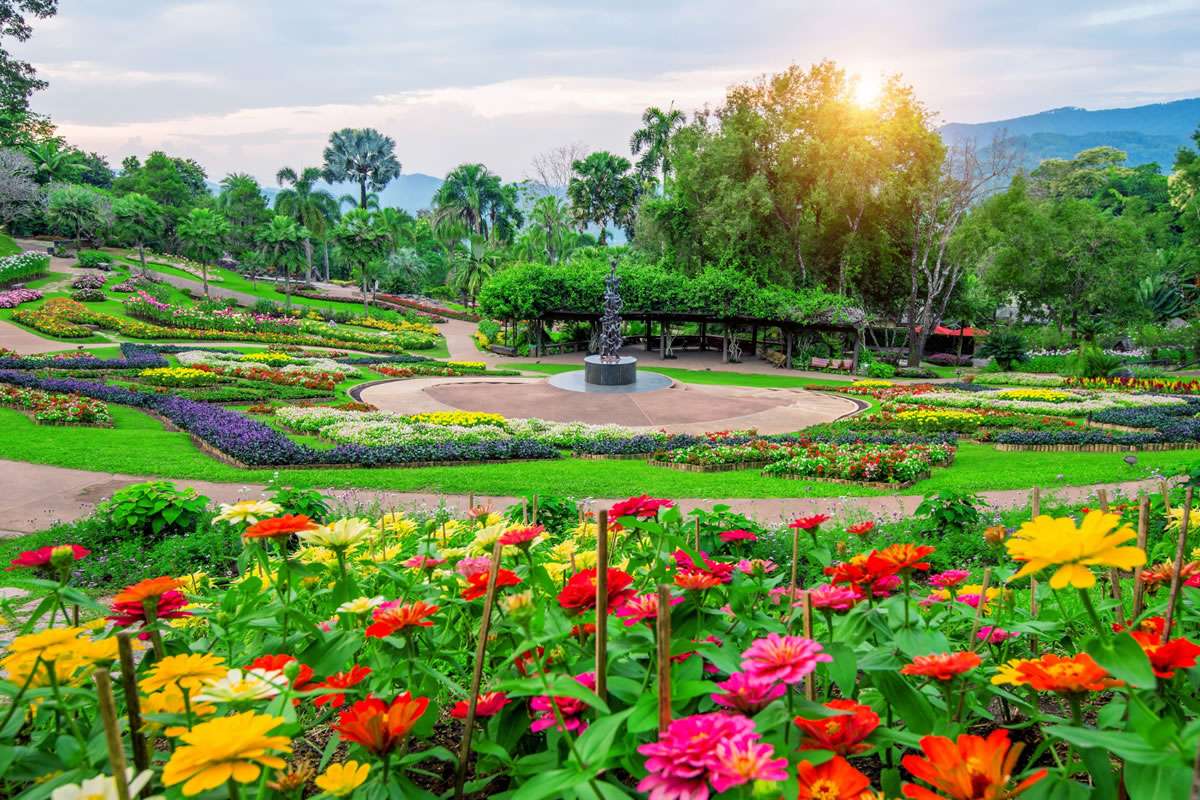 After a long, hot summer, I am always excited when we get that first chill in the air. The last couple of days have certainly delivered! With the cooler weather, comes the perfect opportunity to address any problem areas you may have in your landscape or to just add a fresh touch!! Sod! This past summer was a very difficult summer for turf. Many of you have experienced some type of turf damage, whether it was drought, chinch bugs, sod webworms, fungus or weed infestation...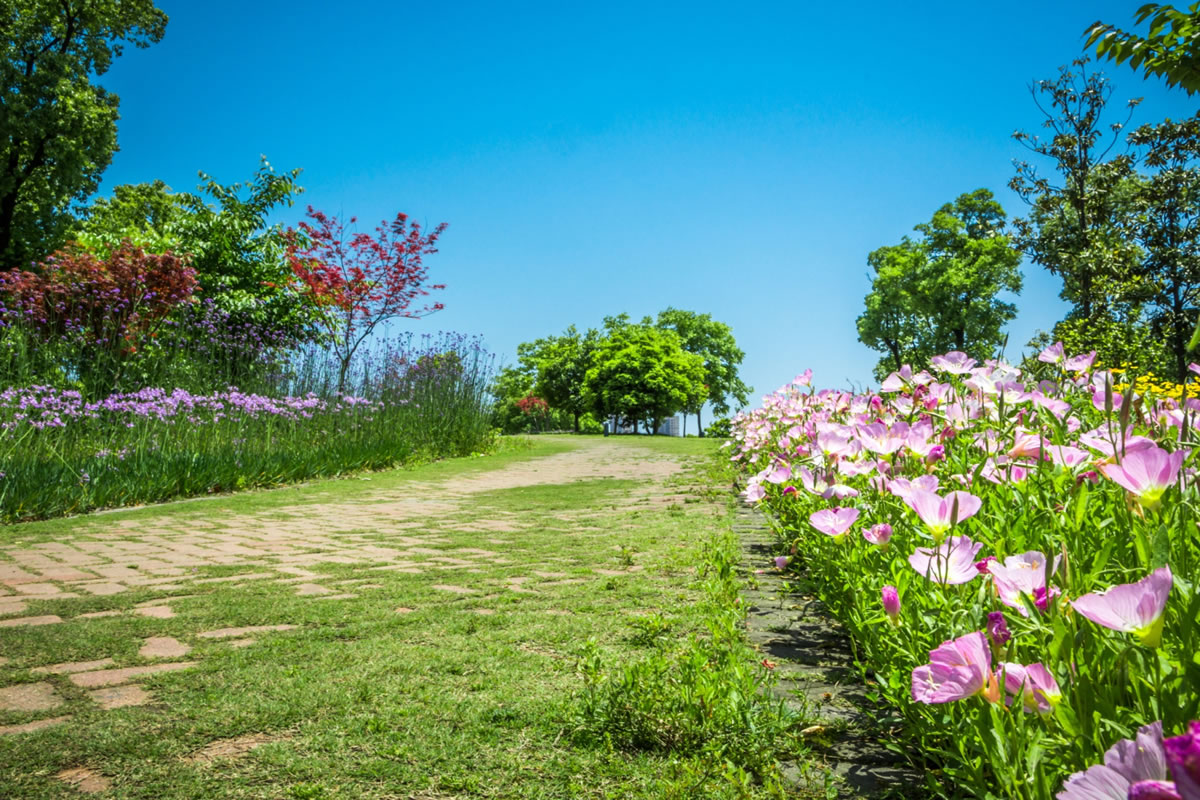 Are cold weather annuals starting to sag and look a little ragged as our days grow warmer? Well, you're just in time to take advantage of a tremendous price break for: WARM WEATHER ANNUALS OUR INSTALL PRICE $1.25 PER PLANT.* Begonias: choice of pink red or white ...
Welcome to our new website! It has been a long time coming, but we are very excited to unveil our new JLC Outdoors website! We hope you will visit often as we plan to update frequently with new blogs, seasonal information, photos, specials and much more! Please feel free to leave comments and/or questions in the provided areas. Also, we have a Facebook Page and would ask that you and all your friends become fans of JLC Outdoors! By doing so, you will receive the latest updates, photos and law...