The official start of spring, according to The Old Farmer's Almanac, is at 1:14 a.m. on March 20 for this year of 2012. I always look forward to the increased daylight, warming temperatures, and the rebirth of flora and fauna that comes with each spring. I just hope we have a prolonged, moderate season and it doesn't jump into the 90's too soon.
With the more moderate temperatures most of us will be spending more time in the yard. This is a great time to take a look around your landscape and take an inventory of what needs to be done to assure your outdoor areas are up to your standards.
We should be reasonably safe from further frost damage and it is a good time to have any wilted or damaged plants cut back. This not only cleans up your landscape but also encourages new growth in most plants. It is also a great time for installing new plants or maybe a tree. If you need help with your trimming or planting needs give us a call. We can schedule a spring clean-up for your property or provide you with plant install, anything from some warm weather annuals to a complete re-design for your outdoor living spaces. 407-595-5818.
Crapemyrtles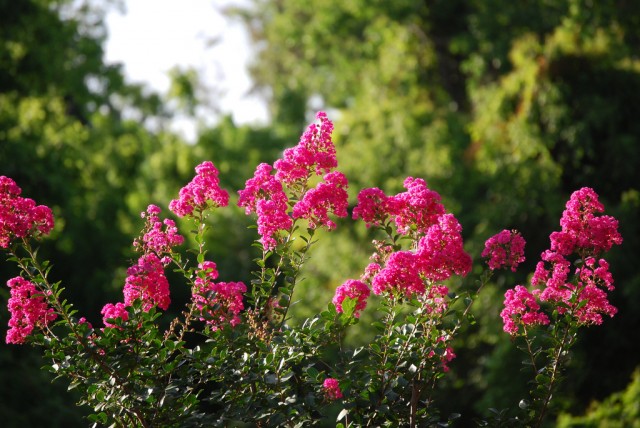 With the early onset of warm weather, we are receiving calls regarding the trimming of Crape- myrtles. It is the policy of JLC Outdoors, as a rule, to not trim Crapemyrtles or, to do selective trimming only, and it is not included in our regular service. Properly placed, crapemyrtle is a low maintenance plant needing little or no pruning. We do however, realize that there are always exceptions and because of improper placement in the landscape, or in order to facilitate foot traffic flow, trimming is sometimes necessary. If you need help or advice regarding your Crapemyrtles, do not hesitate to give us a call at 407-595-5818 and we will be glad to take a look.
Please note: We are receiving calls asking when weekly maintenance resumes. All maintenance accounts will return to weekly visits starting on Monday April 2nd.
Sod Special Pricing Extended
We are extending our special pricing for sod replacement for the entire month of March. If you are in need of sod replacement this is an excellent time to have it done. Check out our procedures for sod replacement as well as our Special Prices for March by clicking here. You will also find a convenient link for Proper Care of Newly Installed Sod
Warm Weather Annuals Special
We are offering special pricing on warm weather annuals installation for the entire month of March. You can read about it by clicking here.